In a move that is set to deepen defense ties between India and the United States, India will soon have a defense attaché posted at the US Naval Forces Central Command (NAVCENT) in Bahrain.
The revelation was made by a defense official who spoke to Hindustan Times on the condition of anonymity and added that the development was "path-breaking."
The two countries agreed to the move during Indian defense secretary Sanjay Mitra's visit to the Pentagon last week. The unnamed official said that the Pentagon has also given a nod to the presence of a representative of the Indian Army at the Defence Innovation Unit Experimental (DIUx).
The DIUx is a US government organization that funds companies working on innovating defense technologies.
What will be the roles and responsibilities of the Indian attaché?
The Indian attaché will be posted with the NAVCENT in Bahrain, where the personnel will coordinate the joint activities of the US and Indian armed forces. He will also look at the logistics support when it comes to warships and aircraft of the two nations, the official told HT.
Role of the Indian Army's representative at DIUx
The personnel at the DIUx will learn about the operations of the Pentagon and how it works with the private sector on a daily basis. Working with the headquarters of the United States Department of Defense and DIUx will also help the personnel implement similar measures in the Indian armed forces, especially under the 'Make in India' plan.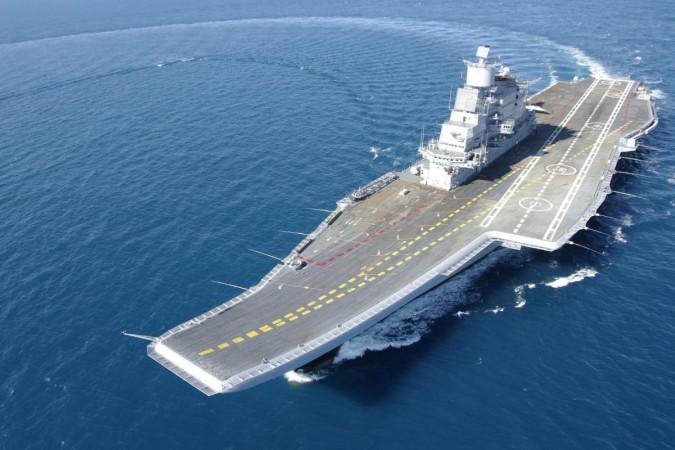 During Mitra's visit to the Pentagon, the US and India had also decided to participate in sea exercises off the Indian coast, including the Andaman and Nicobar Islands. The two nations also plan to get Japan on board these exercises and the Australian Navy too may soon join.
The Indian Navy also hosts exercises with several other nations. India has been conducting exercises – Varuna -- with the French Navy since May 1993 and until now, the navies of the two nations have taken part in 15 such activities. The last exercise was conducted off the French coast in April 2017.
The Indian and the Qatar navies have also conducted exercises in the past. The INS Kolkata embarked on a Passage Exercise between the Indian Navy and the Qatar Navy March 15.