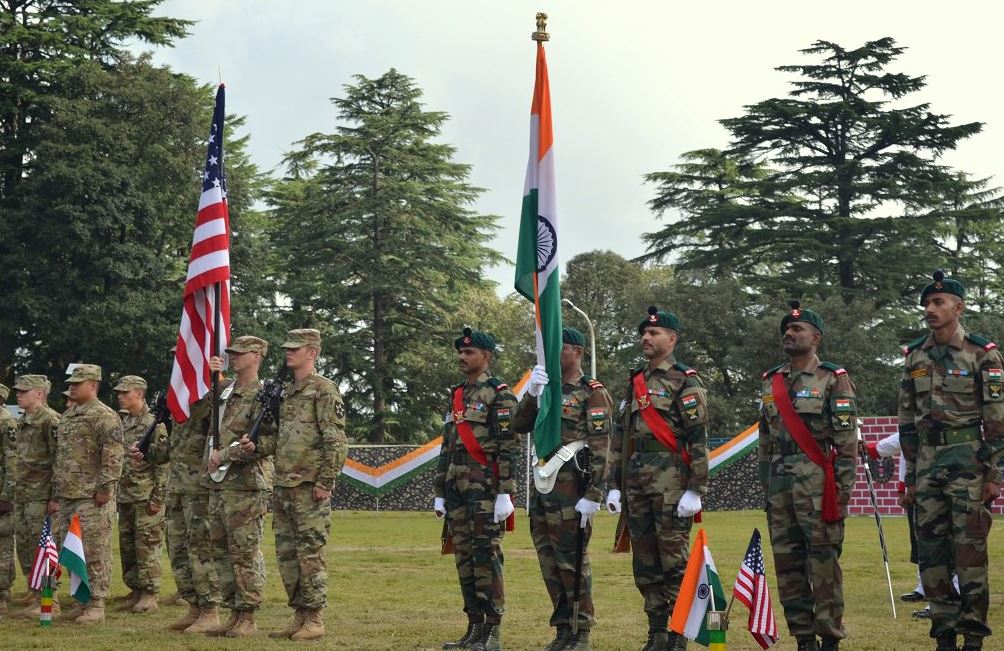 India and U.S. have commenced the twelfth edition of joint military exercise, "Yudh Abhyas 2016" in Chaubattia in Uttarakhand, near the China border. There was an opening ceremony on Thursday with a military parade, unfurling of national flags, singing of the anthems and ceremonial salute.
The two sides later mingled with each other and acquainted themselves with each other's organisational structure, weapons, equipment and tactical drills.
There are around 400 soldiers from both sides participating in the joint exercises that have become an annual feature as defence co-operation between India and the U.S deepens.
The U.S. side is represented by Company of 5th Infantry Battalion, 20 Infantry Regiment, 2 Stryker Brigade Combat Team, 7 Infantry Division. The Indian side is represented by the Congo Brigade.
This is a two-week exercise that will see both sides honing their tactical and technical skills in countering insurgency and terrorism in an UN-peacekeeping scenario, said a statement from defence ministry.
Both the sides have fielded surveillance and tracking equipments, specialist weapons for Close Quarter Battle, explosive and IED detectors and communication equipments.
Apart from the joint exercises, the two sides will also hold discussions on mutual topics and share their experiences.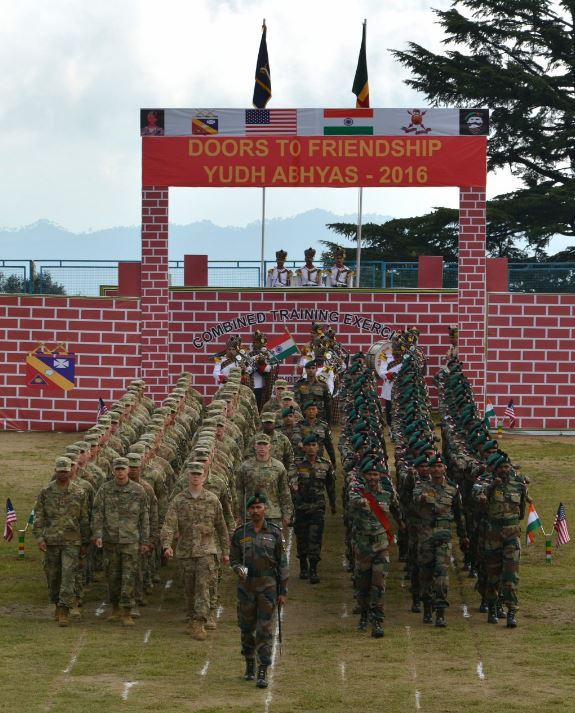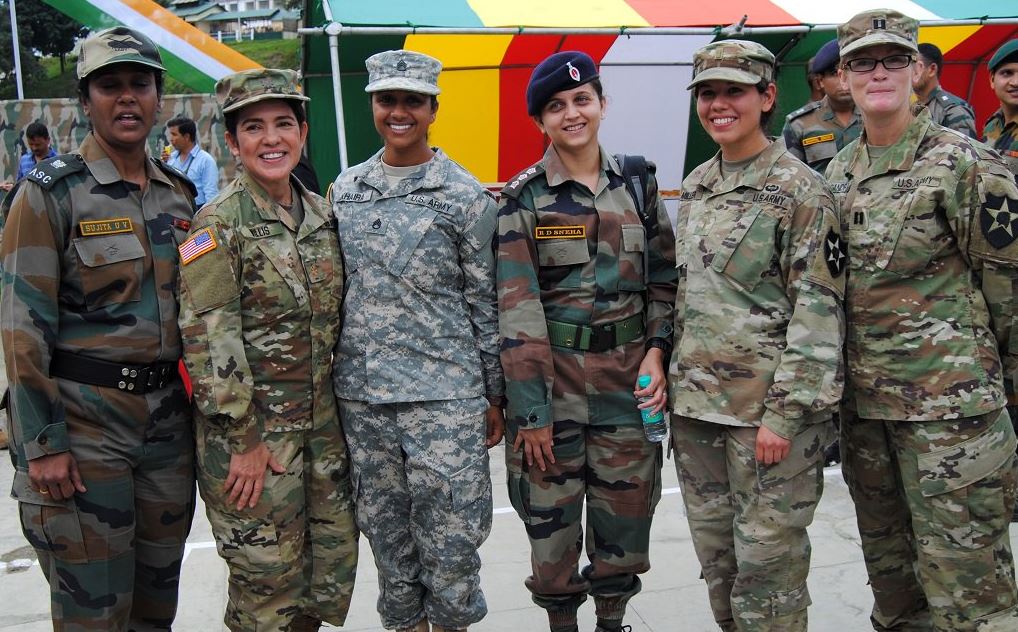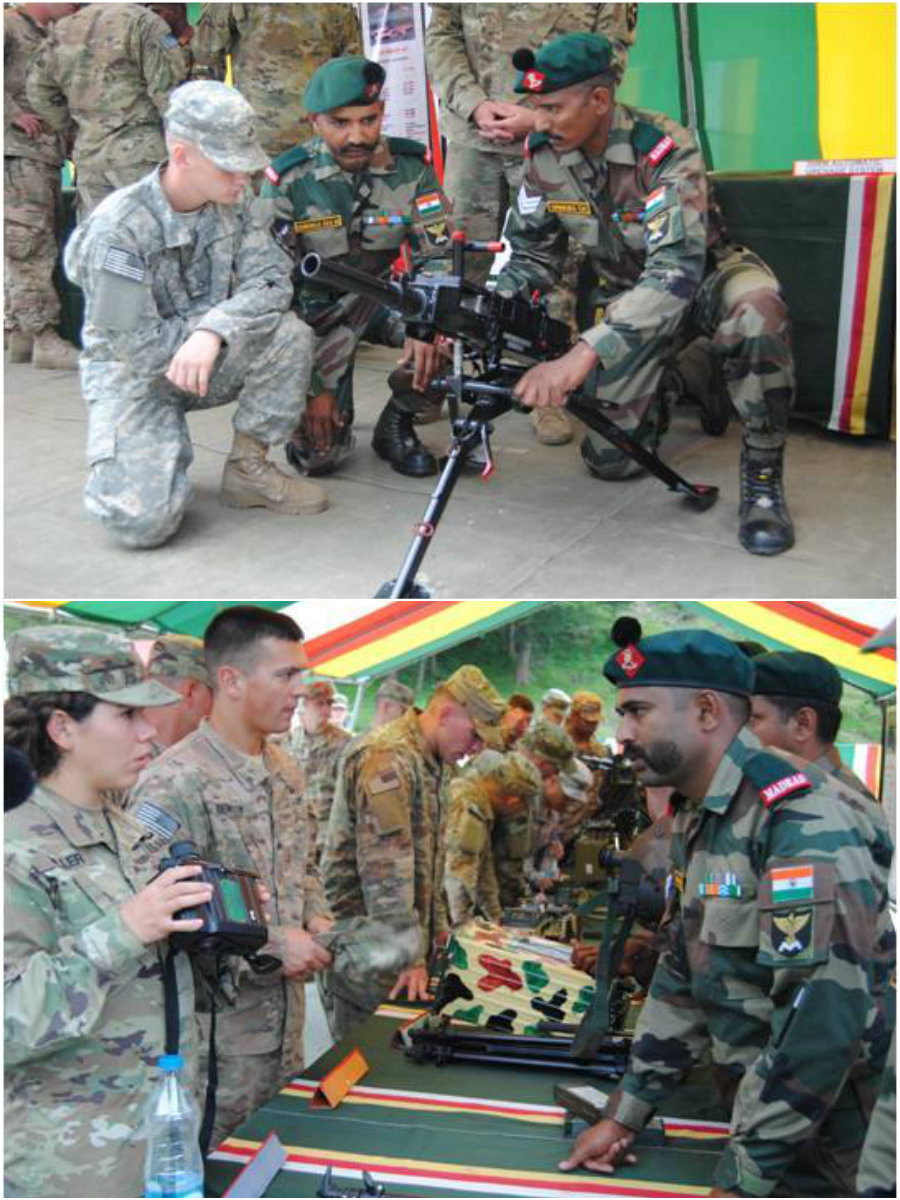 Related
India, U.S. to hold military exercises in Uttarakhand, close to China border
India, Russia to hold joint military drills in Russian Far East