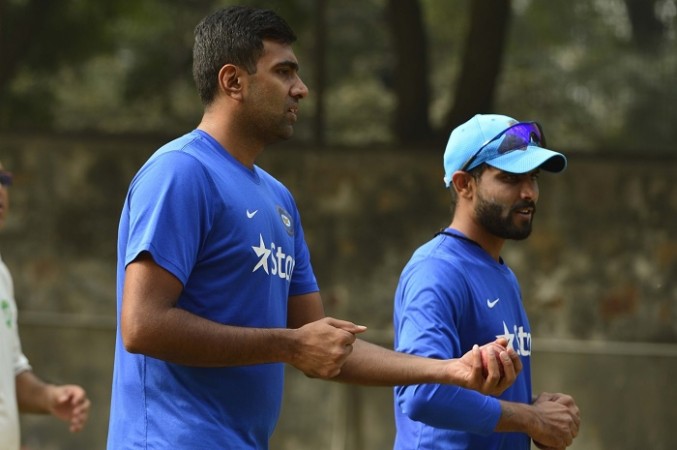 During the triangular series between West Indies, Australia and South Africa, spin played a crucial role. Pitches in the Caribbean are not as fast as it used to be. Surprisingly, not one team in the ongoing CPL 2016, have crossed the 200-run-mark. Spin and change-of-pace bowlers have been instrumental in the tournament as well.
Imagine, R Ashwin with the ball on a turner. The thought itself is pretty frightening for most batsmen, as Ashwin can be deadly on such wickets. While Ashwin is not expecting the pitches to turn square, he knows there will be assistance for the spinners, even if the pitch might be a little too slow for it make a big-enough impact.
India's ace off-spinner is ready to bowl the lengthy and tiring spells as Ashwin feels that patience will yield positive results for Team India during this series.
"The pitches are getting slower. If the wickets are going to be tailor-made for us, if it starts spinning, then we come into our own. But until then, it's all about patience," Ashwin was quoted as saying by BCCI.tv.
"I'm sure it's going to be challenging because of the kind of wickets, the kind of heat... From whatever I saw in the last warm-up game, the wickets were pretty slow."
Ashwin did not feature in the first warm-up game against the West Indies Cricket Board President's XI. But he watched how Amit Mishra extracted turn from the wicket at the Basseterre, in the first tour game. Mishra went on to pick a four-for in that match.
Ashwin, who is currently one of the best in business, is extremely happy to work under the able guidance of newly-appointed coach Anil Kumble. Ashwin has already started benefiting from Kumble's inputs and is ready to implement his instructions in the upcoming series.
Not only Ashwin, but there is Ravindra Jadeja and Amit Mishra too to cause worries for the West Indies batsmen. If the wickets start turning, then the West Indies will have problems.