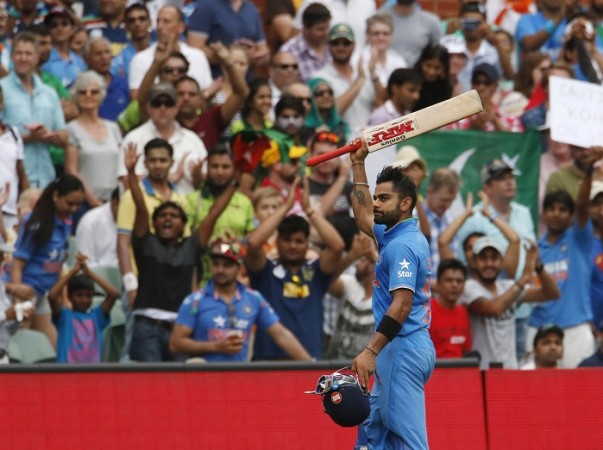 Indian Test skipper Virat Kohli said that India will focus on their game and he wants to lead the team to a victory in the one-off match against Bangladesh, which is scheduled to start on 10 June at Fatullah.
"We are going there to play and win a Test match and that's our primary focus. There won't be any grudges or ill feelings about the opposition. It's pure and simple professionalism," Kohli said at a press conference before Team India leaves for the Bangladesh tour on Monday 8 June.
The last clash between India and Bangladesh in the ICC World Cup 2015 had sparked a lot of controversy. But the Indian captain said on Sunday that they hold no grudge against their opponents Bangladesh.
"We had issues in the past but we have moved ahead. We are finished with the World Cup and played a lot of cricket since then. So I don't think there will be any remembrance or memory of that," Kohli said in reference to the World Cup 2015 quarter final match between the neighbouring nations.
India had defeated Bangladesh by 109 runs in the World Cup 2015 quarter final. Post that defeat the Bangladeshi fans and the officials went on to blame the umpires in the match whose decisions apparently went against Bangladesh and as a result they lost the match so badly.
The then ICC president Mustafa Kamal had also blamed the umpires and their decisions and said that it was a deliberate attempt to throw his country out of the World Cup 2015. Kamal had resigned from his post after the World Cup and that threatened the cricketing relations between these two countries.
But now things seem to have settled down and India are looking forawrd to the tour of Bangladesh. India will be playing a one-off Test match starting from June 10 at Fatullah, followed by three One-Day Internationals (ODIs), all of which will be played in Mirpur.