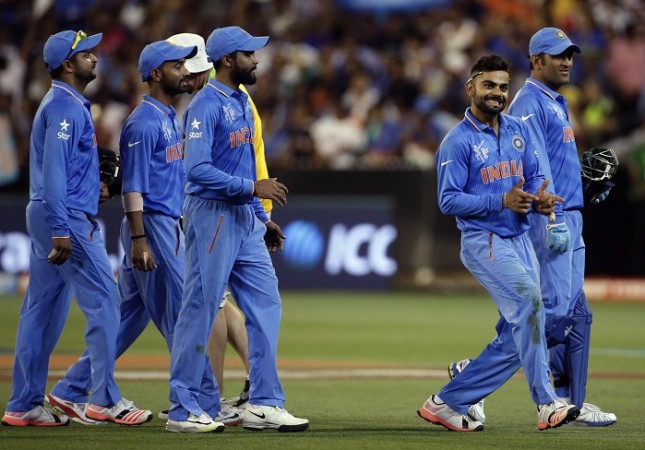 Virat Kohli feels that Team India have all the skills needed to win matches, but they need to improve on the fitness front. The India players had to undergo a fitness test at Eden Gardens in Kolkata on Saturday, ahead of their tour of Bangladesh.
The entire team was present in Kolkata for a training camp before they set off for the tour. The skipper of the India Test squad, Kohli, also feels that if the side improve their fitness, then it will be easier for them to handle upcoming challenges.
"Fitness is the primary focus of any game. If we strengthen that over a period of six to eight months from now that will help us in the coming three-four years and guys going through tough phases in Test match cricket," Kohli told reporters in Kolkata before leaving for Bangladesh.
"We feel that fitness is an area that we need to improve and I feel it is the need of the hour. Bringing minor changes in attitude, in fitness levels, in improving our skills, is something we plan to do as a whole unit."
Previously, only the injured players had to undergo fitness tests before a tour. But, after some players started hiding their injuries, the Board of Control for Cricket in India (BCCI) have made it mandatory for all the players to undergo a fitness tests before they set off for any tour.
"The team is looking in good shape. The whole team linked up, everyone is looking excited for a fresh beginning from this tour onwards," Kohli added.
"We conducted a fitness test as well. As a group we have to strengthen that. I've learned a lot in different situations in Australia. We need to be completely fit going into the future tours, that's why we had the training camp."
India will leave for the Bangladesh tour today from Kolkata. They will play a one-off Test match, which is scheduled to start from 10 June in Fatullah. Following the Test, India will play a three-match ODI series. All the three ODIs will be played in Mirpur.