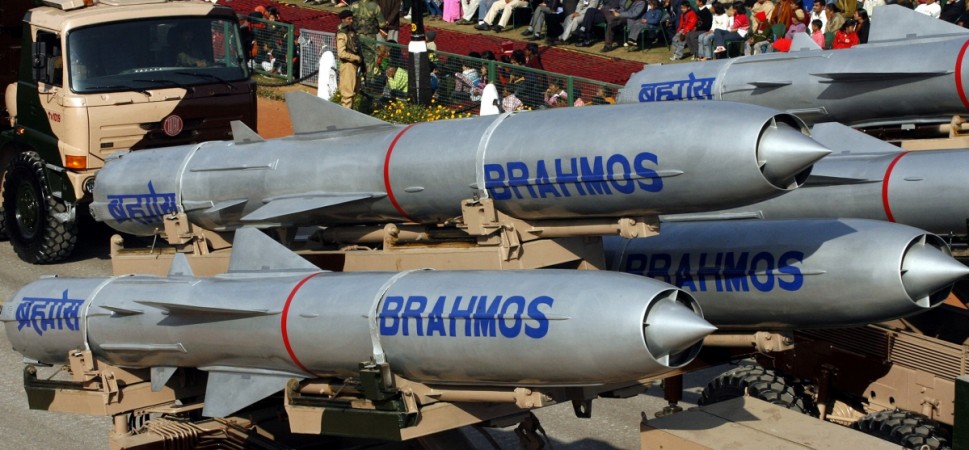 India will test a new BrahMos missile with an increased range (from original 290km to improved 450 km) on March 10, 2017, said Defence Research and Development Organisation (DRDO) chief S Chirstopher, Deccan Herald reported.
Read: Nirbhay cruise missile: Should the project be junked?
The increased range follows an agreement in October 2016 between India and Russia, which have co-partnered in building this supersonic cruise missile. But the agreement came as a result of India's entry into the elite Missile Technology Control Regime (MTCR) last year removing the barrier for Russia to enter a deal.
Russia and India have agreed to build an upgraded version with 450 km range.
BrahMos has been the key highlight of India-Russia defence co-operation. It was born out of a joint venture between the Indian DRDO and the Russian the Federal State Unitary Enterprise NPO Mashinostroyenia (NPOM).
India is also testing a modified air-launched variant for the Indian Air Force from Su-30MKI.
BrahMos II (K)
The DRDO chief said the hypersonic version of BrahMos, BrahMos II, will be named after missile man and former Indian President, A P J Abdul Kalam and will be designated as BrahMos K.
The missile is currently in works and is expected to fly at Mach 5 speeds. It will have a range of 800-850 km.
Nirbhay cruise missile
Christopher acknowledged that India's ambitious Nirbhay cruise missile faced technical challenges due to its low-flying and sea-skimming features. DRDO had aborted the mission after three consecutive failures and only one success. It carried out a detailed investigation and as a result will conduct another test in May-June 2017.
The missile is expected to have a 1000 km range and will fly in subsonic speeds.
Christopher was, however, positive about its success.