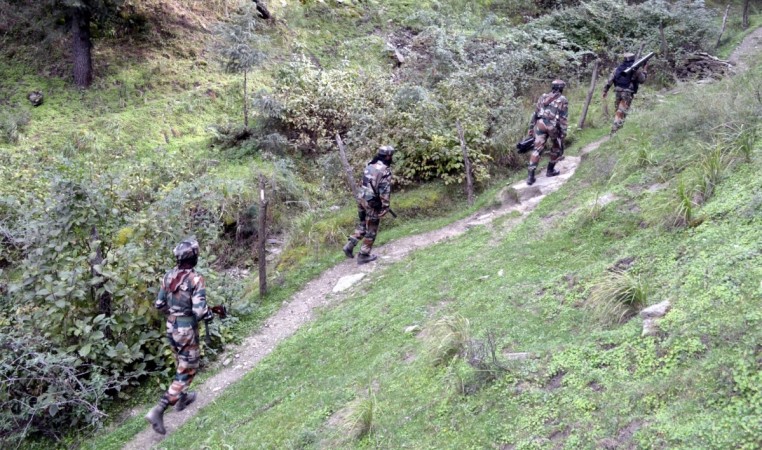 Indian Army Director General of Military Operations (DGMO) Lt Gen AK Bhatia on Thursday reached out to his counterpart in Pakistan and talked on reducing terrorist activities along the border, even as the Army and local security forces battled terrorists in Jammu and Kashmir's Pulwama district.
Also read: India clears deal; army to acquire air defence systems from Israel soon
"The DGMO spoke to the Pakistan Army DGMO this morning. He expressed concern regarding the movement of terrorists noticed along the Line of Control (LoC)," news agencies quoted an Army spokesperson as saying.
The conversation between the DGMOs comes after quite some time. Army relations between the two countries have been strained for quite some time, and worsened after the Indian Army conducted a surgical strike along the LoC on the Pakistani side, demolishing several terror hideouts and killing several terrorists last year.
Since then, and even before that, Pakistan has continued to claim that it is more the victim than anything else when it comes to terrorists on its soil. Noted regional expert Hussain Haqqani had also recently claimed in a report that high-ranking officers in the Pakistani Army often help terrorists.
Later in the day, sector commander-level meetings between the Border Security Force (BSF) and the Pakistan Rangers were held along the International Border, near the border outposts (BOPs) in Suchetgarh and RS Pura. Sources say border issues were discussed at length.
What this means for India and Pakistan
Seen from the Pakistani perspective, this could be an effort from India to scale down tensions through talks. However, the Indian security forces could simply be informing their Pakistani counterparts of the problems they were facing along the border from terrorists that were trying to infiltrate into India.
Pakistan would do well to heed what India has had to say on the topic, and act on them. Otherwise, the Indian Army might once again find itself in a situation where it has to conduct another surgical strike to eliminate terrorist threats emanating from the Pakistani side of the LoC or the IB.