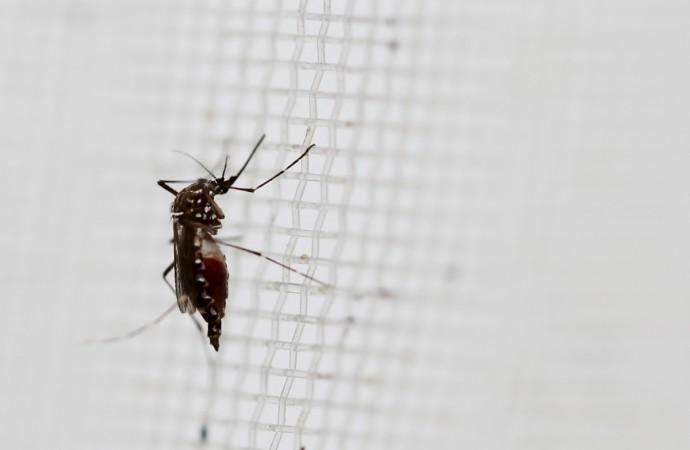 Alarmed over the spread of Zika virus in its neighbouring country Bangladesh, India has decided to start random testing for the virus from the end of April. Bangladesh confirmed its first case of the Zika virus infection, March 22, in a man who never travelled overseas.
India will test people who show viral-fever like symptoms ahead of the hot summers, which facilitate the transmission of the Zika virus, the Indian Express reported.
India has not confirmed any case of the Zika virus yet, although Union Health Minister JP Nadda said the country is on alert and all the states have been advised to adopt precautionary measures.
The WHO has asked all the countries where dengue cases are prevalent to be on high alert and look out for the Zika virus cases.
Both India and Bangladesh are prone to dengue and chikungunya disease outbreaks, which are transmitted by the Aedes Aegeypti mosquito especially during hot weather.
"The Zika virus is likely to spread to other countries given the wide geographical distribution of the mosquito vector, lack of immunity among population in newly affected areas and the high volume of international travel. However, the Aedes mosquito which transmits Zika virus, also spreads dengue virus, which is widely prevalent in India," an official statement from the health ministry said.
Bangladesh has also started extensive testing of blood samples in people who have viral fever, but do not suffer from either dengue or chikungunya. The reason for the fever in such cases remains unexplained, which makes them suspect cases for Zika.
"Of the 1000 samples, we randomly tested 101 samples for Zika now. One sample tested positive. There could be two reasons for this: one, the patient had history of contact with an infected person, or had travelled to an endemic country. The other is that the virus is in circulation in Bangladesh," Mahmudur Rahman, director of Bangladesh health ministry's institute of epidemiology, disease control and research, was quoted by the Indian Express as saying.
The Bangladesh health official further said that the virus is spreading in other regions, and with the start of the dengue season in this part of the world, it is important to gain knowledge about Zika virus at an early stage, before monitoring babies for microcephaly (a congenital neurological disorder).
"It would help us if all countries in our region, including India, start random sampling of fever cases, especially those samples, which test negative for dengue and chikungunya, both retrospectively and in the current season," he added.
The Indian Council for Medical Research will test the vector mosquito for the Zika virus."Like Bangladesh, we have also tested some samples retrospectively in National Institute of Virology in Pune but all samples have been negative so far," Jagdish Prasad, director general, health services, in the union health ministry, told the Indian Express.