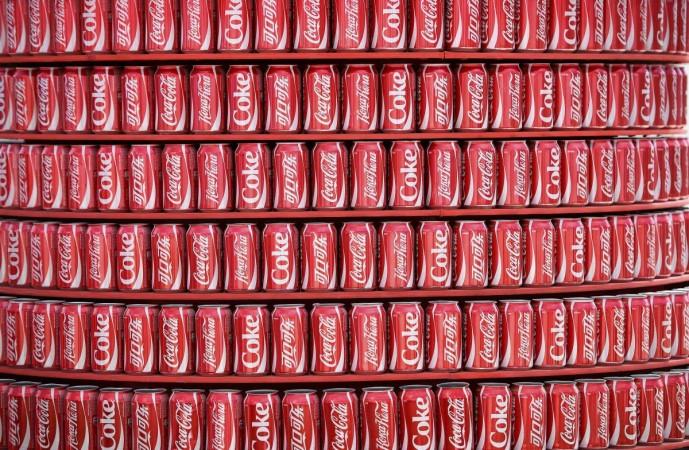 Low price points and wider distribution network of Coca-Cola India made the country the sixth largest market by volume sales globally for the US firm.
Coca-Cola India's ranking was 19 in 2006, but after trailing the top five markets in the US, Mexico, China, Brazil and Japan it scored the sixth position by volume sales in this year. "In terms of potential, we have just scratched the surface....only a quarter of India's population has had our beverages," Ventakesh Kini, president of Coca-Cola India and South West Asia, told the Economic Times. He added that there is still huge potential for growth in India.
The Coca-Cola Company is an American multinational beverage corporation and manufacturer as well as retailer and marketer of non-alcoholic drinks. This worldwide company was founded in 1886 with its headquarters in Atlanta, Georgia.
Coca-Cola first entered the Indian market in 1950, and opened its bottling plant in New Delhi. By 1973, there were 22 bottling plants operating in 13 states. Along with 38 other companies, Coca-Cola denied stake dilution which resulted the company to formally withdraw from India in 1978.
Again in 1993, the company re-entered in India and re-launched as Coca-Cola India Pvt Ltd, after the country allowed foreign investments in 1991. Presently, the company's brands in India include Coca-Cola, Fanta Orange, Limca, Sprite, Thumps Up, Burn, Kinley, Maaza, Minute Maid Pulpy Orange, Nimbu Fresh, the Georgia Gold range of teas and coffees and Vintingo. Currently, Hindustan Coca-Cola Beverages Pvt. Ltd is the largest bottling partner of the company.
On 24 October 2013, the company opened its 58th manufacturing plant in Chatta, Uttar Pradesh investing ₹135 crore on the project.
The Official website of Coca-Cola India states that the system in India has already invested $2 billion since 1993, till 2011. It will be further investing another $5 billion till 2020.
With the growing fizz, the Coca-Cola Company also faced criticism.
2003: The Centre for Science and Environment (CSE), a NGO in New Delhi found that Coca-Cola contains 30 times more of toxins that can lead to cancer and a breakdown of the immune system.
2004: An Indian parliamentary committee supported CSE, but the Coke company opposed the move and said the lab tests were not reliable. It said that their products were tested for pesticides and meets health criteria. There was a 11 percent drop in the sales due to this allegation.
2006: Kerala banned Coca-Cola's sales and production, but in September the High Court removed the prohibition.
2014: The Uttar Pradesh Pollution Control Board (UPPCB) closed the Coca-Cola Plant in Varanasi as farmers complained for water shortage due to it.
Presently, India is the third largest market in Pacific groups by volume of Coca-Cola sales. According to ET report, the Atlanta-based firm targets India to be a top 5 market by volume by 2020.