India will deport seven Rohingya immigrants, who have been in India since 2012, on Thursday. This is the first batch of refugees being sent back to Myanmar by India.
The government officials have declined to comment if these seven are Rohingya Muslims and is instead calling them "Myanmarese nationals".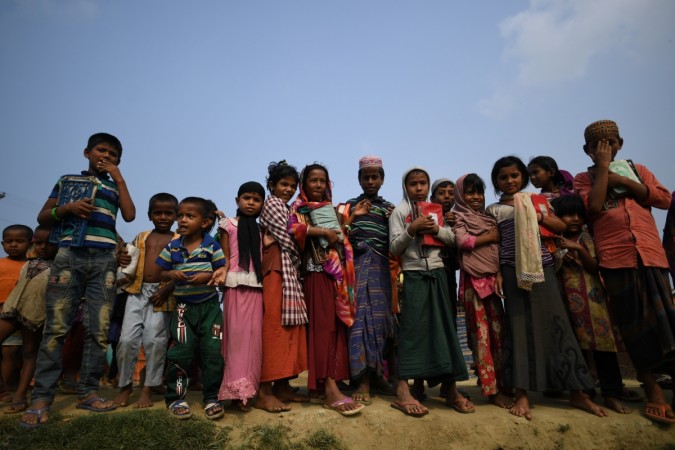 The Myanmar government has also confirmed their identity and addresses, according to TOI.
Since 2012, the seven immigrants have been in detention at the Cachar's Central Jail in the Silchar district in Assam for illegal entry into the country.
United Nations has condemned the deportations by India and says that the forced return violates International Laws.
The Bhaskar Jyoti Mahanta, additional director general of police in Guwahati said that deportation has been going on for some time. "This is a routine procedure, we deport all illegal foreigners," Mahanta said, according to Eyewitness News.
The immigrants, who are suspected to be Rohingya Muslims are from Kyauk Daw, a township in central Rakhine.
According to Reuters, around 40,000 Rohingya Muslims are in India with 16,000 of them part of the UN refugee agency.
India has always been vocal about their stand on the Rohingya issue, maintaining that an influx of Rohingya refugees in the country will threaten its national security.
However, the UN's Special Rapporteur on racism, Tendayi Achiume said in a statement, "The Indian government has an international legal obligation to fully acknowledge the institutionalised discrimination, persecution, hate and gross human rights violations these people have faced in their country of origin and provide them the necessary protection," reports Eye Witness News.
Over the past year, at least 700,000 Rohingya Muslims have escaped persecution by Myanmar's Buddhist majority. A large chunk of the refugees is now placed in a camp in Bangladesh's Cox's Bazaar.