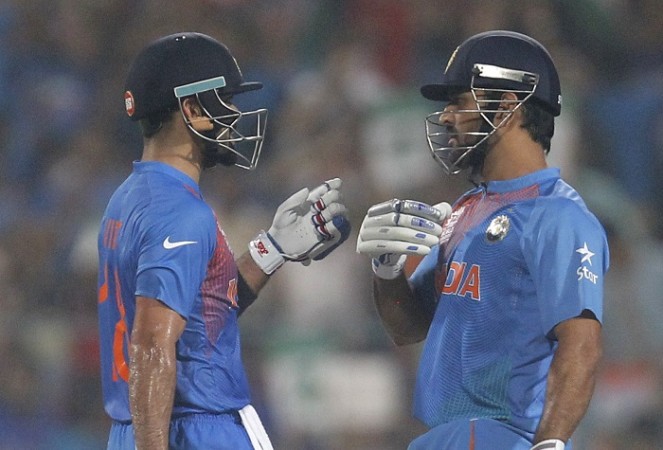 MS Dhoni has been serving India cricket splendidly well, but there have been critics who have taken a dig at him, asking for his removal, sometimes, as well. There have been talks and debates on the same topic, but the men who really matter -- selectors -- are happy with Dhoni's performance, as they want him to continue playing for some more years.
Coming to his personal game as well, his fitness, if one looks at his running between the wickets and energy on the field, is top-notch, second to none.
The selectors have not even thought of removing him. Even if Dhoni is out of form and fails to score, replacing him will not be easy. Not only is he a good wicket-keeper, he is an extremely brilliant batsman and he is the skipper of the ODI team. Now, where will you find such a person in India, who can do all these things, brilliantly?
"It would make the job of the selectors easy if Dhoni continues to play the way he is playing today. His fitness level is as good as a newcomer's in the team. He seems to be getting better with age and none of the selectors have discussed leaving out Dhoni in the future. He is an essential member of the ODI team and there is no one in sight who can replace him," the Times of India quoted a source as saying.
"If Dhoni is willing to play for another three years, it would be good for the team. His motivation level is still good and the day he feels he is not able to make a difference, he will certainly not continue to play cricket at the highest level."
So as it seems, it is going to be Dhoni who will lead India in major world events like the upcoming 2017 Champions Trophy, and also the ICC World Cup in 2019.
Looking at the future, may be four-five years down the line, Kohli will replace Dhoni. Till then, Kohli should build upon his success in the Test format, and try to learn the tricks of the trade from the experienced ODI skipper, who has brought laurels to India winning major titles.