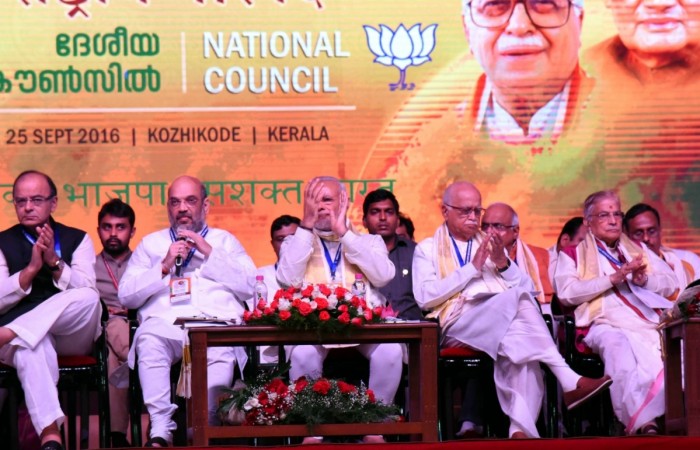 India is going to ratify the Paris climate agreement on October 2, the birth anniversary of Mahatma Gandhi, Prime Minister Narendra Modi said on Sunday.
India made the announcement three weeks after it said that it wouldn't be able to ratify the agreement this year due to "domestic procedures." However, India agreed to sign it after several rounds of meetings between Modi and United States President Barack Obama. It is believed that Obama wants the deal ratified before the end of his tenure as a "legacy."
"Today, on the birth anniversary of Deendayal Upadhyay , I announce that India will ratify the decisions (formally join the Paris Agreement) on October 2, the birth anniversary of Mahatma Gandhi," Modi said during BJP's national council meet in Kozhikode.
Since Gandhi propagated a sustainable lifestyle, his birth anniversary was chosen as the day for ratifying the deal. Last year, India had announced its 'Intended Nationally Determined Contribution' on October 2 as well.
The Paris climate agreement is a legally binding deal ensuring that the countries who ratify it attempt to keep global warming below 2 degree Celsius. The agreement will come into force after countries adding up to 55 percent of global emissions ratify it. So far, countries representing 47.76 percent have ratified the deal. India accounts for 4.1 percent of global emissions and ratifying the deal will help the agreement come into force by early next year.
The deal is expected to be ratified on Wednesday by the Union Cabinet.