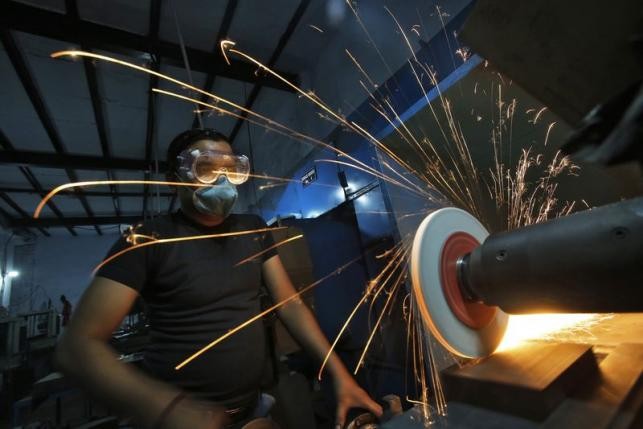 India ranked sixth among the world's top 10 manufacturing countries, according to a United Nations Industrial Development Organisation (UNIDO) report. Previously, India held the ninth position.
The manufacturing value added (MVA) segment in India increased by 7.6 percent in 2015 when compared to the previous year, the report titles "The Yearbook" noted.
China topped the list as the world's top manufacturing country. The U.S., Japan, Germany and Korea followed China. Indonesia positioned tenth on the list.
The report further added that the quarterly index of industrial production showed a one percent growth in the manufacturing output segment in the last quarter of 2015. The figure is in comparison to the corresponding quarter in the previous year (2014), Press Trust of India reported.
The world's global growth rate of manufacturing production had reduced to 2.8 percent last year.
"This slowdown could be due to reduced manufacturing growth rates recorded by major developing and emerging economies," PTI quoted the report.
According to a report published by KPMG titled "Manufacturing - An engine for growth," India's manufacturing sector has the potential to reach $1 trillion by 2025. By then, the sector could contribute between 25 percent and 30 percent to the country's GDP.
The sector could also create about 90 million jobs by 2025, the report added.
[1 lakh = 100,000 | 1 crore = 10 million | 100 crore = 1 billion]