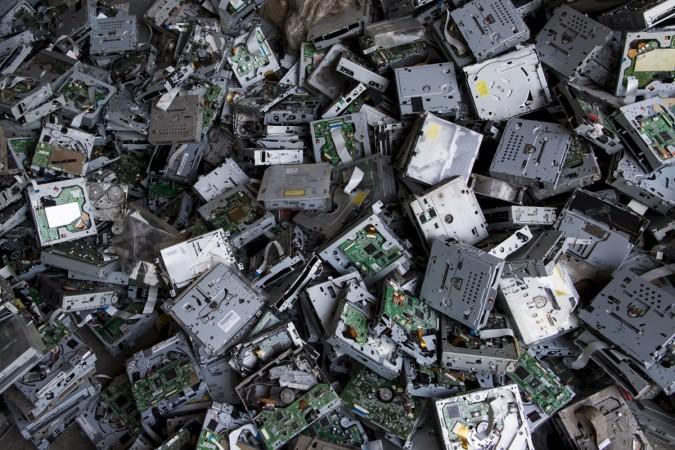 Cerebra Integrated Technologies recently inaugurated one of India's largest e-waste recycling facilities in Kolar near Bengaluru, which produces about 37,000 tonnes of e-waste every year.
Stock markets abuzz with rumours of Axis Bank-Kotak Mahindra Bank merger
India, which is the world's second largest mobile market, has also become the fifth largest producer of e-waste, discarding roughly 18.5 lakh tonnes of electronic waste each year. Telecom equipment alone accounts for about 12 per cent of the e-waste as nearly 25 per cent of approximately 100 crore mobile phones in circulation in India ends up in e-waste annually, according to a joint study by Assocham-KPMG.
However, the lack of proper facilities to dispose of the rising levels of e-waste generation has been a matter of concern in recent years. In 2016, the Ministry of Environment, Forest and Climate Change notified e-waste management rules in which producers were for the first time covered under extended producers' responsibility.
The rules specify a waste collection target of 30 per cent waste generated under EPR for the first two years and going up to 70 per cent in the seventh year of the rule. For non-compliance, stringent financial penalties have also been put in place.
The Assocham-KPMG study, however, said given the huge user base and vast reach of telecom in India, it is practically difficult and expensive for handset manufacturers to achieve the targets prescribed in the rules from the first year.
It suggested that electronic waste collection targets should be implemented in a phased manner with lower and practically achievable target limits.
While India's generation of e-waste is likely to increase at a CAGR of around 30 per cent per annum by 2020, merely 1.5 per cent of India's total e-waste gets recycled, primarily due to poor infrastructure, legislation and framework. It is understood that over 95 per cent of e-waste generated in the country is managed by the unorganised sector and scrap dealers in this market, who basically dismantle the dispose products, instead of recycling it.
Cerebra's facility spans over an area of 12 acres with a built-up area of more than 40,000 sqft. V Ranganathan, managing director of Cerebra, said the facility boasts of an end-to-end destruction of e-waste through zero landfill.
Bengaluru-based E-Parisaraa, which started operations in September 2005, claims to be India's first government-authorised electronic waste recycler engaged in handling, recycling and reusing of waste electrical and electronic equipment in an eco-friendly way.
On Thursday (February 9), shares of Cerebra traded 0.4 per cent lower at Rs 36.30 on the BSE.