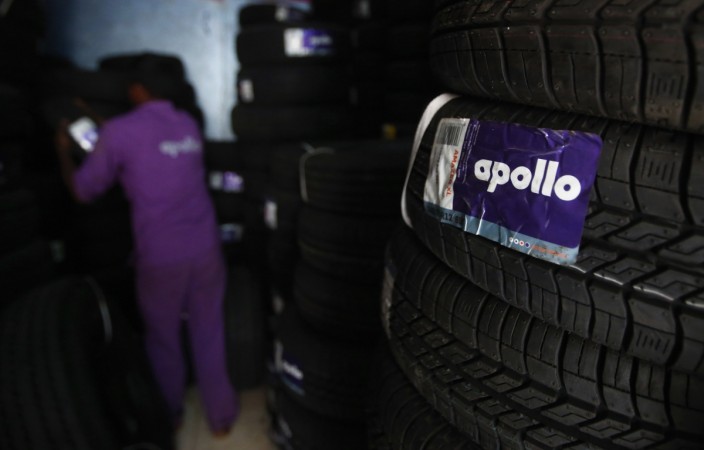 Amid the standoff between the armies of the two countries in Sikkim and the simultaneous diplomatic intransigence, India plans to curb cheap imports of Chinese tyres into the country by proposing to levy anti-dumping duty (ADD) to protect the domestic industry.
While Apollo Tyres and JK Tyre & Industries (JK) are expected to gain significantly from the proposed move, other tyre makers would also benefit, reflecting in better margins and share prices.
"The Directorate General of Anti-Dumping and Allied Duties (DGAD) has prima facie determined that Chinese truck radials (TBR) have caused material injury to domestic truck tyre manufacturers. On this basis, the DGAD has recommended the imposition of ADD to extent of $245-450/MT on Chinese radials. This translates to Rs 1,000–1,800 per TBR," JM Financial Institutional Securities Limited (JM Financial) said in a note on Thursday.
The Indian tyre industry is the third largest in the world, behind China and the US, and had a cumulative turnover of Rs 53,500 crore in 2015-16, according to CARE Ratings. Sales comprise OEM, replacement and exports, with the replacement segment accounting for almost 56 percent of total business, followed by OEM at ~45 percent.
The truck tyre volume sales were approximately 16 million units in 2016-17, growing at about 5-7 percent every year, the brokerage said.
Citing Export Import Bank of India (Exim) data, JM Financial said that Chinese tyre imports (all segments) were in the range of $25-30 million per month but demonetisation brought it down to almost half, only to recover again. "...a sizeable portion of Chinese imports/sales happen via the unorganised segment that largely deals in cash. However, after Feb'17, Chinese imports have partially recovered to $17-19 million," the brokerage said.
The likely imposition of ADD is poised to narrow to reduce the price differential from 25-28 percent to around 15-20 percent, enabling domestic firms to post higher sales going forward. "The narrowing price gap and better product quality of domestic TBR would lead to lower demand for Chinese TBR, benefitting domestic tyre manufacturer," JM Financial said.
JK Tyres (+Cavendish) and Apollo tyres are the leaders in TBR, followed by MRF, Bridgestone and Ceat, and are set to benefit from the proposed measure, the brokerage added.
"Apollo Tyres has recently doubled its Chennai TBR capacity from 6,000 tyres/day to 12,000 tyres/day. JK Tyres has increased its TBR capacity by c.50 percent via the Cavendish acquisition. Ceat has announced nearly doubling its TBR capacity. With the imposition of ADD, the incremental volumes will aid in better capacity utilisation benefitting the market leaders," JM Financial said.
On Thursday, Apollo Tyres were down 2.09 percent to Rs 271.50, JK was up trading 3.22 percent lower at Rs 163.85, Ceat was flat at Rs 1,911 and MRF was down 2.08 percent to Rs 69,334.