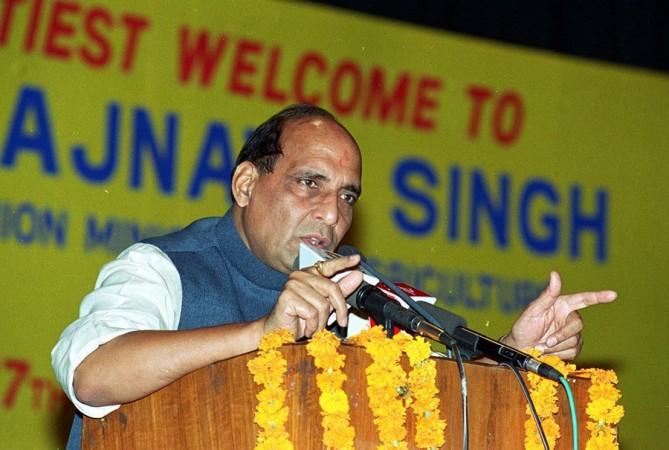 The Indian government has decided that the border between India and Pakistan will be sealed completely by December 2018, Home Minister Rajnath Singh said in a statement on Friday. He added that comprehensive monitoring of the border would also take place.
Singh had earlier in the day chaired a meeting in Jaisalmer of representatives of Jammu and Kashmir, Punjab, Gujarat and Rajasthan — the four states bordering Pakistan. The meeting was also attended by top officials of the Border Security Force.
Rajnath said, "We will also start a new concept called the Border Security Grid, for which inputs from all the border states will be taken." This grid will act as a stricter monitoring mechanism along the border, deterring terrorist infiltration from Pakistan.
It was, however, not clear which border Rajnath was speaking about. If the sealing happens along the Line of Control (LoC) between India and Pakistan, it would leave out Pakistan-occupied Kashmir (PoK), which Indians would construe as a defeat. If the border includes PoK, Pakistan could see it as an act of aggression.
Speaking on calls from various quarters to provide proof that Indian Army had carried out surgical strikes along the LoC between the two countries — razing seven terror training camps and killing 38 terrorists — recently, Rajnath said: "The tension between India and Pakistan has increased. So we should be united and believe in our army."
The ties between the two countries have got strained in recent times following a number of attacks on Indian security establishments. It started early this year with an attack on the Pathankot base of the Indian Air Force. The most recent and devastating one was on the Uri base, which resulted in the death of 19 Indian Army soldiers.