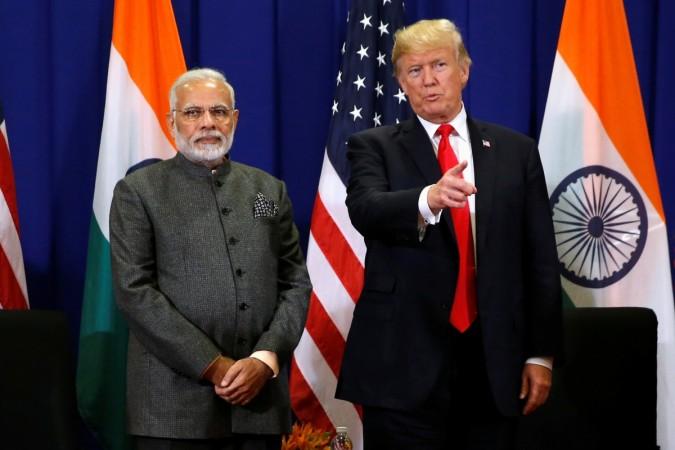 In yet another dig by US President Donald Trump at Indian PM Narendra Modi, the 71-year old former business mogul mimicked the Indian leader while discussing the high import duty on motorcycles in India. He claims that his nation is "getting nothing" despite New Delhi's decision to slash customs duty on imported motorcycles to 50 percent, PTI reported.
While addressing the issue of import duty by India on global motorcycle manufacturer Harley-Davidson, Trump said that he wants a fairer trade deal between the two nations.
After his recent interaction with Indian Prime Minister Narendra Modi, Trump called him 'a fantastic man' and said that Modi informed the US president of reducing tariffs to 50 percent on imported motorcycles but claims that the US is 'getting nothing' out of the deal.
Trump mimicked Modi as he called him 'a beautiful man.' Watch here:
"Now, the prime minister, who I think is a fantastic man, called me the other day and said we are lowering it to 50 percent. I said okay, but so far we're getting nothing. So, we get nothing. He gets 50 (percent), and they think we're doing -- like they're doing us a favour. That's not a favour," Trump was quoted by PTI as saying.
The US President who called for a reciprocated trade deal, further added, "I wasn't sure -- he said it so beautifully. He's a beautiful man. And he said, 'I just want to inform you that we have reduced it to 75, but we have further reduced it to 50'. And I said, huh. What do I say? Am I supposed to be thrilled? And that's not good for you people, especially as governors. It's just not right. And we have many deals like that."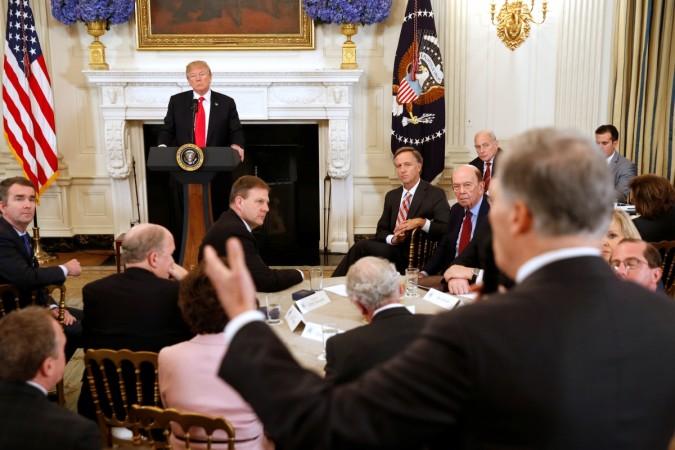 The US President went on with his dig as he said that the US gets 'zero percent' while buying an Indian motorcycle. Furthermore, he claims that the import duty on motorcycles in India is unfair to the US as the numbers don't match up between the two nations.
"So, when they have a motorbike -- a big number, by the way -- they have a company that does a lot of business. They have a motorcycle or a motorbike that comes into our country -- the number is zero. We get zero. They get 100 percent, brought down to 75; brought down, now, to 50. Okay," Trump said during the event.
Trump claims that Harley-Davidson was being 'ripped off' all this while by India until he brought the issue up. "I'm the one that's pushing it more than they are, but it's unfair. And India sells us a lot of motorbikes," Trump was quoted by PTI as saying.
This is not the first time Trump had imitated Modi, as last month he had reportedly mimicked Modi's Indian accent while discussing his country's policy in Afghanistan. Trump had apparently repeated what Modi had said about the US and how its global contributions often give them back very "little in return."
Here's how Twitter had reacted at the time:
Nothing new, he imitates being a president every day.

— BYoung (@MrBMYoung) January 24, 2018