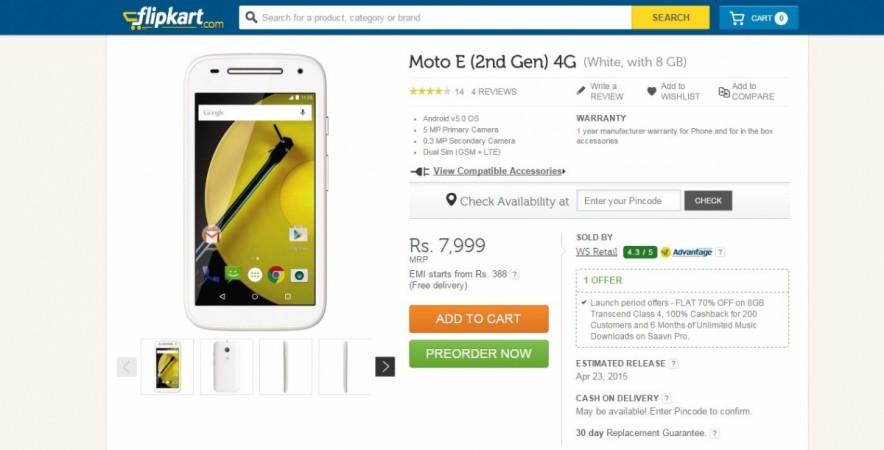 India has failed to make it to the top thirty e-commerce markets globally, even as domestic online retailers raise billions of investments to scale-up operations.
Despite being the world's second most populated country, India misses the list of top 30 markets for e-commerce as only 39 million people shop online, said management consultancy AT Kearney.
According to the consultancy, lack of broadband and mobile internet access is constraining the growth of Indian e-commerce market.
Only 69 percent of India's population has more than limited access to broadband and mobile internet, so the market will still prove challenging for some time to come, the report further noted.
With a market size of $238 billion, the US tops the list, followed by China, the UK, Japan, and Germany.
Though online sales in India increased by 27 percent to $3.8 billion in 2014, the market size is far below that of other emerging countries such as Brazil with a size of $13 billion.
AT Kearney expects online spending in the country to grow 21 percent over the next five years, slightly higher than the global average.
Despite low penetration, domestic e-commerce firms have been able to raise millions of funds from global investors, with valuations of companies such as Flipkart and Snapdeal witnessing an exponential growth.
Backed by big investors, Flipkart saw its valuation skyrocketing to $15 billion from $1.5 billion in October 2013. In 2014 alone, the company raised capital of around $2 billion.
With valuations skyrocketing, the e-tailers are under pressure from stakeholders to turn into profitability, even though they rely on huge discounts to attract customers to online shopping.
Since its beginning in 2007, Flipkart never booked profits despite its gross merchandise volume (GMV) growing to $4 billion recently. It plans to double the GMV of products it sells to $8 billion this year. The company aims at turning profitable in the next two years.