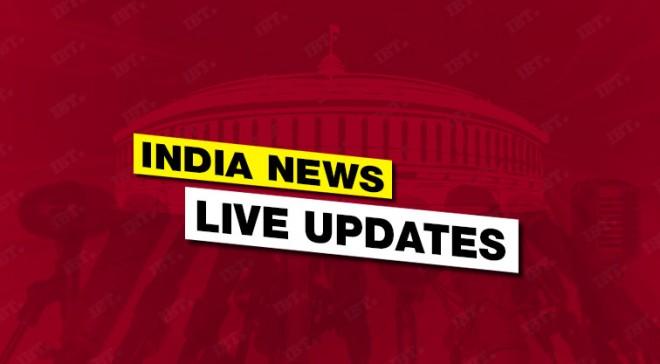 Read all live updates, breaking news from across India right here on International Business Times India
Budget session of Parliament to begin today with President Pranab Mukherjee's address to members of both the houses of Parliament
Shivpal Yadav to form new political party after UP assembly elections
Here are all the live updates:
6:40 pm IST: Honda recalls 41,580 units of Accord, Civic and Jazz models in India to rectify faulty airbags.
6:30 pm IST: Two Jammu and Kashmir athletes allege US visa denied to them due to its current policy. They were supposed to take part in New York World Snowshoe Championships during Feb 24-25.
5:40 pm IST: Mumbai: CBI arrests two senior section engineers of Western Railway for demanding and accepting an alleged bribe of Rs 5 lakh.
4:37 pm IST: No stay on Jallikattu new act. SC issues notice to Tamil Nadu and seeks reply within six weeks on the new act.
3:58 pm IST: ISIS poster seen near Army Cantt in Himachal Pradesh's Solan district
3:22 pm IST: BCCI four-member administrative committee meeting underway in Mumbai
2:21 pm IST: Delhi Govt tells SC that it would not press for statehood for Delhi but it was seeking powers for it.
1:56 pm IST: TN to file a case in SC in a day or two regarding the attempts made by the Kerala government to build six check dams across river Bhavani
1:50 pm IST: SC dismissed plea filed by BJP state executive leader Neeraj Saxena seeking action against BSP chief for making comments on religious lines
1:45 pm IST: Congress President Sonia Gandhi to not campaign in any of the five poll bound states, say sources
12:52 pm IST: Government tables Economic Survey 2017 before the Parliament
11:04 am IST: President Pranab Mukherjee addresses both Houses of Parliament ahead of the Budget Session
9:34 am IST: SC to hear Animal Welfare Board's plea on Jallikattu ordinance today
9:32 am IST: Executive committee of BJP Parliamentary Party to meet today at 4 pm, followed by NDA Meeting at 5 pm
9:14 am IST: Congress Vice President Rahul Gandhi and Uttar Pradesh CM Akhilesh Yadav to address first joint public meeting on February 3 in Agra
8:55 am IST: Fire broke out at a complex in Deoria in Uttar Pradesh today morning. Three fire engines are currently at the spot trying to douse the flames
8:29 am IST: IT Department attaches properties under Benami Property Transactions Act
7:43 am IST: Fire breaks out at Sterling Company in Gujarat's Dahej area, 10 fire tenders present at the spot
7:33 am IST: The BSF seized two Pakistan boats at Tota border out post today morning. No arrests have been made
7:27 am IST: SC to hear several pleas regarding bull-taming sport Jallikattu seeking the State Govt law to be made invalid on the sport
7:25 am IST: Congress strategy meeting scheduled to take place today at 9:30 am in Parliament
7:11 am IST: Government to table Economic Survey 2017 before the Parliament today
7:07 am IST: Budget session of Parliament to begin today with President Pranab Mukherjee's address to members of both the houses of Parliament
6:57 am IST: At least 34 trains delayed (arriving late in Delhi area) and six rescheduled due to fog and other operational reasons
6:55 am IST: Seven International flights delayed (six arrival and one departure) and six domestic flights delayed (two arrival and four departure) in Delhi due to fog