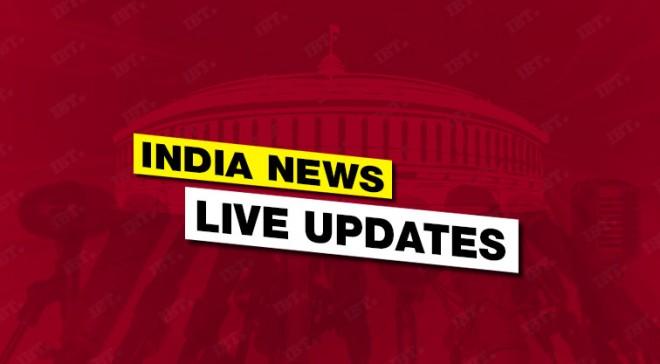 Read all live updates, breaking news from across India right here on International Business Times, India.
Here are all the live updates:
1:50 pm IST: Police seized huge amount of explosives from a vehicle in Amara area of Rohtas, Bihar. One person arrested, investigation on.
1:25 pm IST: Delhi University Students Union's Tiranga March led by ABVP underway at North Campus.
11:45 am IST: "All problems in Manipur and the north-east region are created by the Congress party; We are here to solve those problems," said BJP leader Kiren Rijiju.
10:45 am IST: Gang of eight robbers arrested in Delhi. 705 smartphones approximately worth Rs 1,30,00,000 and 3 cars recovered.
9:57 am IST: 18 people have been arrested in connection with the leaking of Army recruitment papers in Pune, Nagpur & Goa.
9:00 am IST: Rajasthan: Leopard, that strayed into residential area 3 days back, rescued by Forest Officials in Jodhpur.
8:00 am IST: Prime Minister Narendra Modi to address an election rally in Uttar Pradesh's Mau.