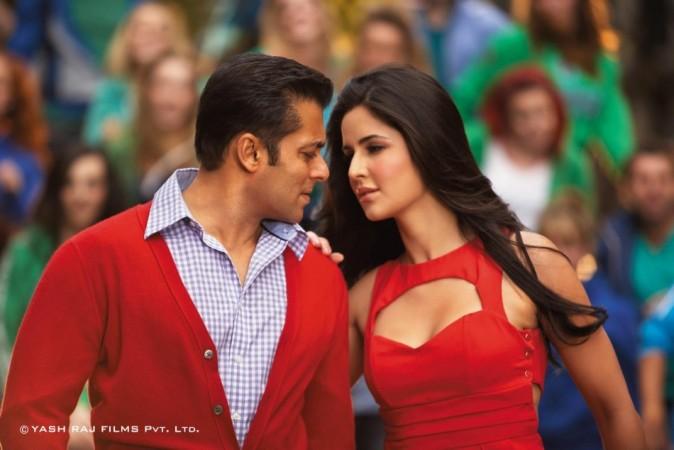 Bollywood was abuzz with rumours of Salman Khan wanting to include a cameo by Katrina Kaif in Tubelight. Also, the buzz of Shah Rukh Khan refusing to work with Kangana Ranaut did the rounds. Here are the top newsmakers in Bollywood:
Katrina Kaif's proposed cameo in Salman Khan's Tubelight
Salman Khan reportedly wanted Katrina Kaif to be featured in Tubelight as a special appearance. It has been reported that Salman had told Kabir Khan to include a cameo of Katrina in the film but the director did not entertain the demand. Tubelight being a historical movie, Kabir reportedly did not agree to twist the plot of the movie for Katrina's cameo.
Shah Rukh Khan denied rumours of refusing to work with Kangana Ranaut
Shah Rukh Khan has opened up on rumours of he refusing to work with Kangana Ranaut in a Sanjay Leela Bhansali movie. SRK has now denied the rumours. Kangana had earlier said that Bhansali has been in talks with her for a film, in which the director wanted to cast Shah Rukh as well. However, some rumours had started doing the rounds that Shah Rukh refused to work with the Queen actress. Denying the buzz Shah Rukh said, "Don't believe what you read online."
Karan Johar wanted to direct Dangal
Karan Johar revealed that he wished to direct Aamir Khan's Dangal. During a Twitter interaction with fans, Karan was asked "the last film you saw that you wish you had directed." The Ae Dil Hai Mushkil director replied saying "Dangal." The film was directed by Nitesh Tiwari and had received applause from all corners. The film was a biopic on the life of wrestler Mahaveer Singh Phogat and his two daughters.
New still from Saif Ali Khan's Chef
A new still from Saif Ali Khan's upcoming movie Chef has been revealed. Saif is seen standing calm with a child-actor in the new still. Directed by Raja Menon, Chef is a remake of the Hollywood movie by the same name. The original had featured Robert Downey Jr, Jon Favreau and Sofia Vergara. The child in the picture along with Saif is Svar Kamble. The film is slated to be released on July 14.