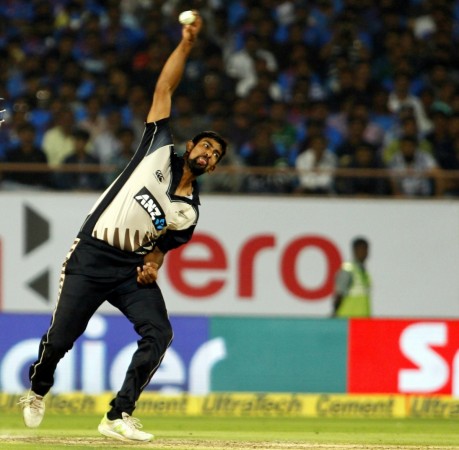 As India get set to play their crucial 3rd T20I match against New Zealand in Thiruvananthapuram on Tuesday November 7, Black Caps spin maestro Ish Sodhi will be looking to get off the mark in the third chess match....against a former champion Yuzvendra Chahal.
If it already wasn't a treat to watch out for the battle between the spinners in the cricket field, the clash of swords transcending to the indoor board game also remains an intriguing affair.
Chahal has already defeated the Punjab-born Sodhi twice, thus winning the series already if it is a three-match affair. Sodhi, nevertheless, is keen on thumping the former chess champion in his own game for once.
In the ongoing T20I series, both Chahal and Sodhi are grabbing attention. Both of them have picked up three wickets from a total of 8 respective overs bowled from the two matches.
On the cricket field, the record might be a tight deadlock so far but on the 64-square pitch, Chahal is clearly the winner. Sodhi, nevertheless, still hopes he will get at least one win.
Sodhi was mentored by Dipak Patel, another Indian-born New Zealand cricketer, in the early 2000s.
"My family moved to NZ in 1996, I was four at the time," Sodhi had opened about his personal life to the Hindustan Times.
"My father is a doctor by profession and currently manages a mental health service and my mother is a teacher. It's fair to say I wasn't born into a sporting family but my love for sport, especially cricket, grew from battles in the backyard with friends.
"I have visited Ludhiana several times and still consider it my second home," he added.