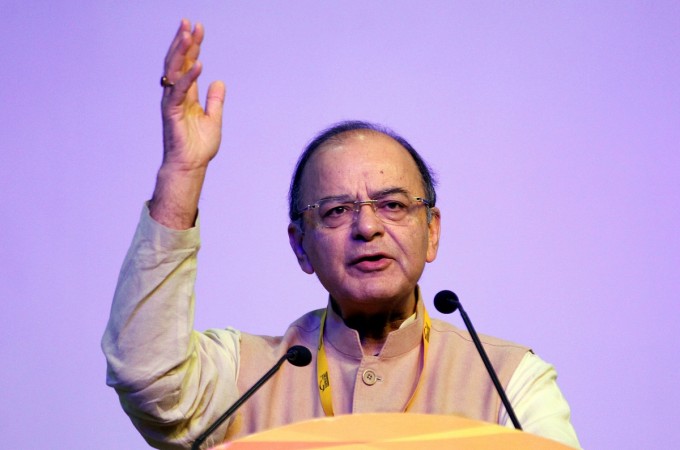 The country has seasoned itself for a 7-8 percent growth rate, as macroeconomic fundamentals have improved. Now, the country needs Rs 50 lakh crore in investments over the next five years, Union Finance Minister Arun Jaitley said on Thursday.
"India has standardised itself ordinarily for a growth rate between seven to eight per cent. If it slows down, it is more towards seven (per cent) and if it paces up, it is more towards eight per cent growth. It's already close to Rs 2.5 lakh crore economy in terms of GDP," Jaitley said while speaking at the HT Leadership Summit in Delhi.
The FM stated that growth hitting 10 percent is 'very challenging' and it would not depend on domestic factors alone, however, he said India has done well by growing at 7-8 percent during past three years.
Jaitley, however said that India's one of the great challenges is that the country is largely a tax non-complaint society. The finance minister further stated that in the recent time, the government has increased infrastructure spending.
Speaking about the Goods and Services Tax (GST), the finance minister said, "Earlier, there used be an effective tax rate of 31 percent, we temporarily parked them at 28 per cent and have now started rationalisation ahead of schedule. Moreover, further rationalisation of GST rates would depend on revenue collections."
He further added that the government had tried to keep inflation pressure at bay by rationalisation and multiple GST rates. And he also said that only sin goods and luxury goods will be kept under the 28 percent GST slab.
Currently, the inflation is under control and government is betting big on that. India aims to keep the fiscal deficit to 3.2 percent of gross domestic product (GDP) in financial year 2017 as against 3.5 percent in the previous year.
"The last three years, we have an exemplary record as far as maintaining that glide path is concerned. We intend to move on that track," Jaitley said.
Further, the FM said that it was time to concentrate on rural India and infrastructure and that more spending in these areas could be expected.