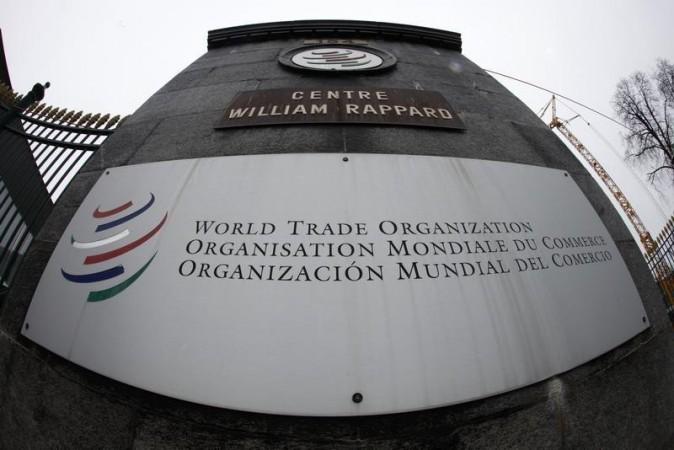 The central government recently increased the minimum support price for paddy by 13%, which could put India under greater scrutiny at the World Trade Organization (WTO).
US has already raised concerns in its submission at the WTO about India's calculation where it says that India has maintained that its food subsidy for paddy is below 6% as compared to the permissible 10% till 2015-16.
According to WTO rules, there is a 10% ceiling of the total agricultural production on the government procurement for subsidised food programmes. The base year taken for determining the prices of the commodities is 1986-88 and the price is always determined in the dollar terms.
An official from the commerce ministry informed Mint that India could still be in a safe zone even after the recent rise in MSP. "The hike in the MSP price of the paddy could be steep but, India may still on a safer side thanks to the rupee depreciation against the dollar," he told Mint.
The United States circulated a counter notification on 9th May where it has accused India of distorting domestic support at the WTO. It alleges that India's MSP programmes for cereals like wheat and rice do not follow the ceiling maintained in the WTO rules.
In a submission made at WTO, the US said "India seems to be providing a substantial MSPs in absolute as well as percentage terms of the value of production. It appears that the MSP given to these commodities has gone over 70% of the value of production in last four years."
India has, however, rejected the "flawed assumptions" used by US administration to accuse India of providing the higher MSPs than permissible limits.
Due to a sharp depreciation in the rupee's value, the government's total procurement for food commodities witnessed a downfall to $15.6 billion in 2015-16 from $17.1 billion a year ago. The subsidies for other departments such as electricity, fertilizes and irrigation to low-income and resource-poor farmers, which do not come under the ambit of WTO rules, also dropped to $23.6 billion in 2015-16 from $24.8 billion a year ago.