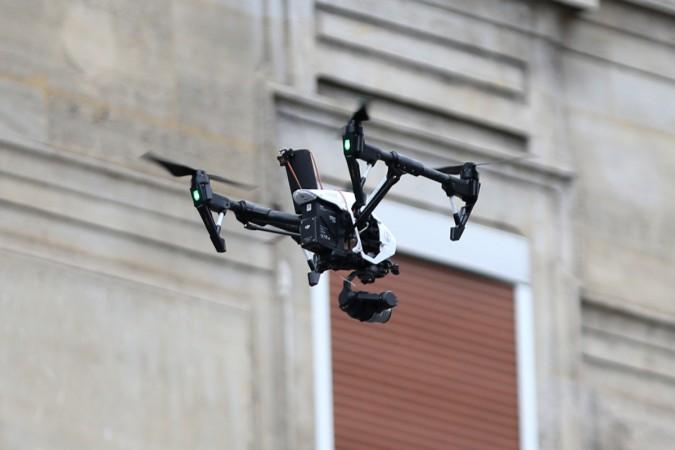 An unmanned aerial vehicle (UAV), popularly called drone, may soon be used by the doctors in India to save lives by ferrying organs. India's top scientists are working on a project that aims to transport liver, heart and other vital organs to their recipients faster than the traditional road route.
Father of India's indigenous fighter Light Combat Aircraft (LCA) Kota Harinarayan, who is the brain behind the idea, was quoted by the Times of India as saying that the main aim of the project would be to transport hearts since the other organs can be preserved for longer hours after harvesting.
The heart can be preserved for only 10 hours after harvesting, whereas a kidney can be stored for 24 hours and a liver for 12 to 15 hours.
Kota is working with another senior scientist, K Ramachandra, of the National Design and Research Forum (NDRF) to finalise the project, which would be later sent to government for funding purposes.
"Once the specifications from doctors and engineers are finalized — the first leg of the process is expected to be complete this week — we will take the project to the government for funding and clearance," Kota was quoted by the TOI as saying.
The project is expected to reduce the time taken for the organ transportation by 50 percent.
India is witnessing a surge in organ transplants, particularly involving heart over last few years. The method for organ transport in practice is that of creation of green corridor. In a green corridor, the city police and doctors coordinate to create a traffic-free lane where all the signals are kept green. An ambulance usually has police escort to avoid traffic snarls.
The scientists are, however, working on creating facilities inside UAV, which ensures the safety of the heart.
"We have demonstrated several technologies as part of the National Programme for Micro Air Vehicles that was funded by the Centre. For this project, we are looking at a vehicle of the regular UAV size and not the micro size," Ramachandra was quoted by the TOI as saying.
He added that the initial designs of the vehicle have already been conceived and it would be able to carry 250 grams of weight.
"The challenge is to achieve a 100-km range, work on which is going on," he said.