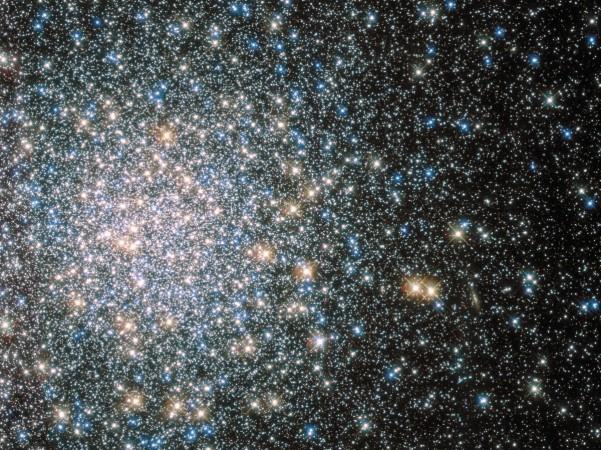 India will be making the "iris" for the biggest eye, which will be active from 2023 at the Mauna Kea Observatories in Hawaii. India will be manufacturing the sensors and actuators of a 30-meter long telescope.
The Thirty-Metre Telescope (TMT), being constructed jointly by five nations, will be placed atop the Hawaiian volcanic dome of Mauna Kea and will search for life beyond the solar system, The Economic Times reports.
India, along with China, Japan, Canada and United States will be jointly working in the making of the $1.4 billion TMT project. India signed as a full member for the project almost a month ago and Canada will be signing as the full member sometime in 2015.
While Japan will be manufacturing the body – structure – of the telescope, Canada will put in place the dome. The US and China will make the primary mirror segments and tertiary mirror, respectively.
The Indian Institute of Astrophysics, Aryabhatta Institute of Observational Sciences (ARIES), Nainital and Inter-University Centre for Astronomy and Astrophysics (IUCAA) will together work towards constructing one of the most crucial parts of the telescope.
India decided to start the construction of the "iris" after prototyping the telescope's mirror assemblies, mirror actuators, edge sensors, and support systems. "We have completed the tests. We are ready," IIA scientist B Eswar Reddy said.
"India will be involved in polishing the primary mirror and setting up its control system, besides developing electronics, edge sensors and actuators," Eswar added.
TMT Project
The project was initiated by the Association of Canadian Universities for Research in Astronomy (ACURA), the California Institute of Technology (Caltech), and the University of California almost a decade ago and got approval of a sublease on July 25 by the Hawaii Board of Land and Natural Resources, according to an earlier TMT press release.
The founding members of the TMT International Observatory (TIO) are Caltech, the National Astronomical Observatories of the Chinese Academy of Sciences, the National Institutes of Natural Sciences in Japan and the University of California.
The telescope project has the support of the Gordon and Betty Moore Foundation. The foundation has spent $141 million to date to fund the design, development, and construction phases of TMT.