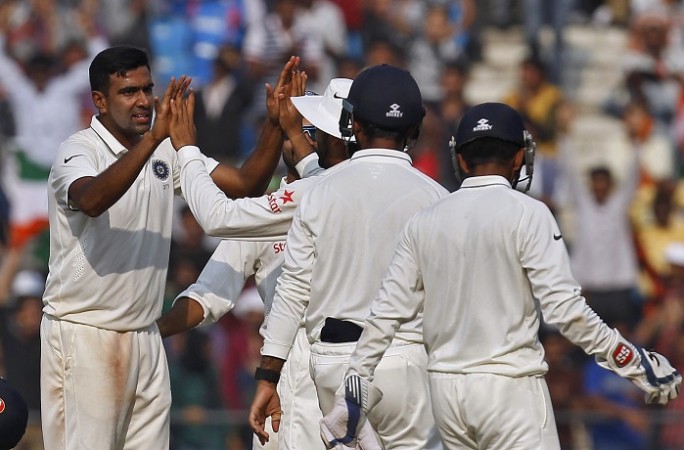 Ravichandran Ashwin is one of the best spinners going around in world cricket, and the player has been impressive for India in the Test format. The Tamil Nadu man, after dismissing Kane Williamson in the ongoing first Test match against New Zealand, became the second fastest bowler to take 200 Test wickets, which is a major landmark.
In due process, Ashwin broke former greats' – Waqar Younis and Denis Lillee – record as they had scalped their 200th wicket in 38 Tests, compared to the Indian's 37. The former Pakistan bowler, who is one of the greatest swing bowlers of all-time, believes Ashwin has all the ammunition in him to break other records in the future as well.
Younis also spoke about his excellent batting skills as well. The right-hander has already struck four centuries besides 200 Test wickets in 37 matches, which is an excellent record.
"He is young and has a lot of time. He can break a lot of records. Indian cricket is lucky to have such an all-round talent. He is not just taking wickets but also scoring runs. His all-round performance is outstanding. I am happy for him that he has achieved this milestone," Hindustan Times quoted Younis as saying.
Ashwin has been a wonderful servant for India cricket in conditions, which support spinners, but he has not been able to deliver on foreign pitches that assist pacers. In the near future, one could see Ashwin developing his bowling skills and becoming a huge threat in overseas conditions too, but Younis also agrees the challenge to bowl in countries like Australia, New Zealand etc.
"It's always is a challenge to perform in overseas tours, especially Australia, New Zealand and South Africa. But when Australia or New Zealand come to India or to the subcontinent, they always struggle. I think everyone enjoys cricket at home and they should," said Younis.