India has been found to be the most vocal about the #MeToo movement in 2018. A new study says that 25 per cent of the online and media chatter on #MeToo came from India and it is a relatively new concept that is taking roots in the country.
The #MeToo movement, which is now a symbol of solidarity and support for women who have faced and are facing sexual harassment, stemmed from a statement made by Tarana Burke, where she said, "You don't have to tell your story, you just have to say Me Too."
It started off in Hollywood with women speaking up about the abuse of men in powerful places, soon spread all over the country and throughout the world and to other industries.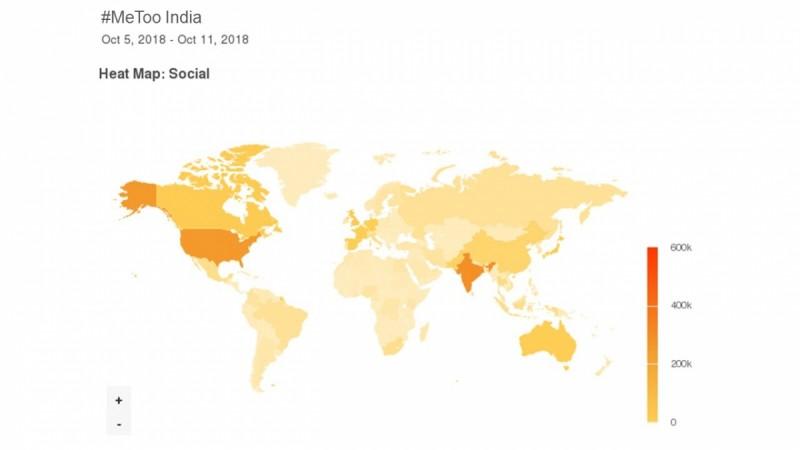 Finally reaching Indian shores earlier this year, India was, in all reality was late to the revolution. Starting in Bollywood and entertainment, #MeToo spread through industries, sports, and even major politicians were being "named and shamed" by their victims. Every day the list is only getting longer and a lot more misconduct is being called out. What is surprising is the rate and frequency with which abusers are being outed right now.
The study was carried out by Meltwater, a media intelligence firm, and their findings are astounding. Researchers went through online mentions using the hashtag — MeToo. Over the last month alone, editorial news used it 17,500 times, 95 per cent of which came in just the last seven days.
Online, on social media, over 2 and a half million mentions of #MeToo were traced in just the last week, globally.
There are also offshoots of the #MeToo movement in India. There are a considerable number of global mentions of #MeToo, with "India" alongside it. There were more than 46,000 mentions, says the study.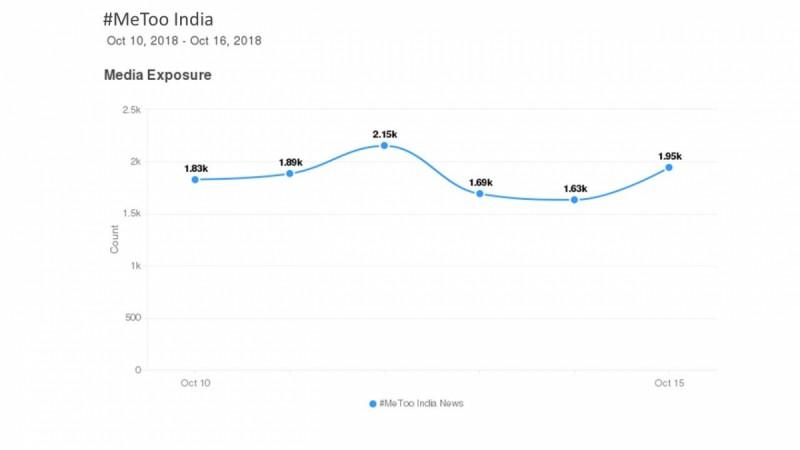 Other topics that were found trending with #MeToo this week were the terms "sexual assault" and "sexual harassment" each with over 29,000 and 27,000 mentions respectively.
India, the study showed, has been the most vocal about the #MeToo movement with 25 per cent of online originating here. The US is responsible for 22 per cent of the conversations online, a close second. China and Canada take the third and fourth place.