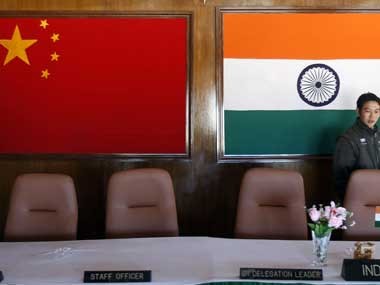 India has begun issuing visas to Chinese nationals with maps showing Arunachal Pradesh and Aksai Chin as part of its territory, Press Trust of India reported.
The latest move followed by the Indian embassy in Beijing was in retaliation to China's own claims over Arunachal Pradesh and Aksai Chin. The two regions were shown as part of Chinese territory in the new e-passports that the government issued in May. The revised passports include electronic chips containing critical data and use standardized biometrics, which make them difficult to forge.
The two neighbouring countries were long involved in territorial disputes over Arunachal Pradesh and Aksai Chin, both of which lie along the border areas.
China is fighting for Arunachal Pradesh, which it refers to as "South Tibet." The country even permitted residents in the state to travel across without documents, saying that the people already live in its territory, The New Indian Express reported.
Apart from India, the Philippines and Vietnam are also sparring with China over claims on South China Sea. The e-passports have South China Sea as well as Taiwan printed in the outline map of China.
Though Chinese maps have always shown South China Sea and Taiwan as part of its territory, the inclusion in the passports has apparently irked several nations for being subtly pushed into supporting these claims.
Both the Philippines and Vietnam governments have condemned the act and have raised the issue with the Chinese embassies in their respective countries.
Seeking to appease the two governments over China's passport content, China's foreign ministry said, "The passports' maps, with their outlines of China, are not targeting a specific country. China is willing to actively communicate with the relevant countries and promote the healthy development of Sino-foreign personnel exchanges," The New Indian Express reported.