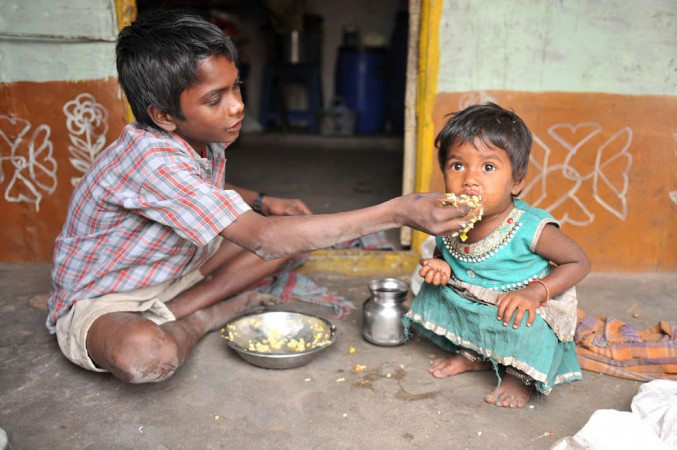 When the whole country is debating on economy and development, a joint study by Assocham and EY has revealed that India is home to the largest number of malnourished children in the world.
The report further cautioned that the country needs to frame policies to ensure that social and health inequalities are reduced to form an equitable society.
"Over the decade (2005-15), there has been an overall reduction in the infant mortality rate and under-five mortality rate in India, yet the country is housing about 50 percent of undernourished children of the world," the study said.
The study revealed the existence of stark inequalities in India. On one hand, it shows the country has the highest number of malnourished children in the world, on the other it shows, urban India is facing the challenges of over-nutrition and the country rank the third most obese nation in the world.
The report found that towards the end of 2015, 40 percent of the Indian children were undernourished.
"About 37 percent of our under-five children are underweight, 39 percent are stunted (low height-for-age), 21 percent are wasted (low weight-for-height) and eight percent are severely acutely malnourished," said the study.
Moreover, the study clearly established that fact that underweight children are much higher in rural areas compared to urban cities.
"Only about 10 percent children under the age 6-23 months were reported to receive an adequate diet. This inequality in access is accentuated by the stark state-level disparity in nutritional status," the study observed.
According to the International Food Policy Research Institute (IFPRI), the country has slipped 45 ranks in the Global Hunger Index (GHI) since 2014. In the latest results, India is ranked 100 among 119 countries.
India has slipped three notches since last year's rank of 97th. Its current rank put the country behind less developed countries like Bangladesh, Iraq. With a 31.4 score in the GHI India is at the high end of the "serious" category.
With reports such this, arise the confusion on the state of development in India. The primary question remains — is our country really developing?