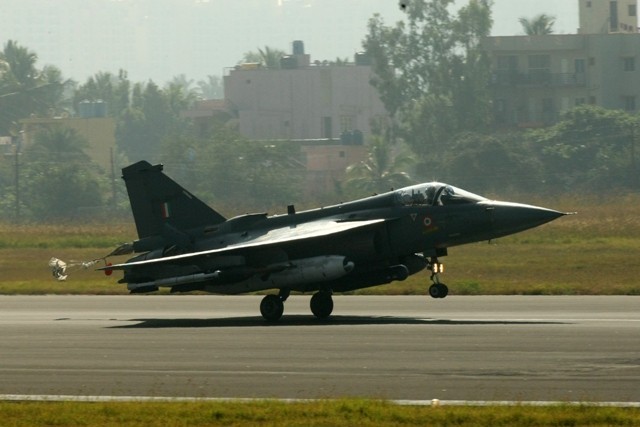 The Indian Air Force (IAF) is expected to finally get the much-awaited Tejas Light Combat Aircraft (LCA) on July 1. Developed by Hindustan Aeronautics Limited (HAL) in conjunction with the Aeronautical Development Agency (ADA), the Tejas has been around 30 years in the making.
The IAF has decided to go forward with an upgraded version of the Tejas, which will have 40 modifications from the original, according to a PTI report. However, the initial delivery will have a squadron of only four units of the Tejas -- said to be the smallest and lightest multi-role supersonic fighter aircraft in its class -- as opposed to the global standard of 16 aircraft per squadron, the report said.
The official website of Tejas -- a single-engine compound-delta-wing tailless aircraft -- describes it thus: "Designed to meet the tactical requirements of a modern air force, Tejas is a multi-role aircraft capable of comprehensive air superiority and air defence roles. The aerodynamic design is a culmination of an intense design process involving extensive computational fluid dynamics and wind-tunnel studies."
The IAF currently has plans to acquire 120 Tejas aircraft, of which 100 are expected to come with modifications, said the PTI report. The modifications will reportedly include Active Electrically Scanned Array (AESA) Radar, a unified Electronic Warfare (EW) Suite, mid-air refuelling capacity and beyond--vision-range missiles, added the report.
HAL is expected to make six Tejas aircraft this year, scaling up the annual production rate to eight and 16 aircraft in the subsequent years.