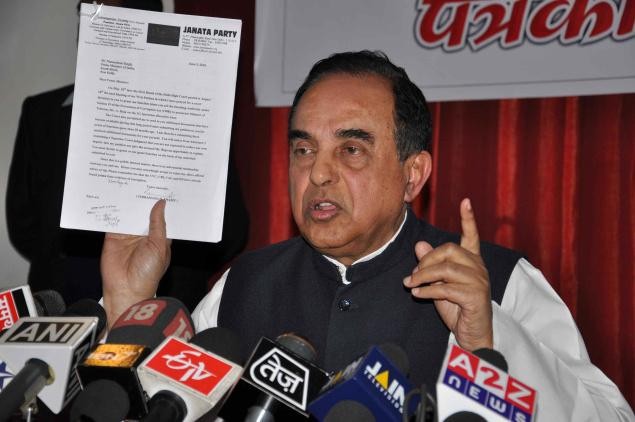 Senior BJP leader Subramanian Swamy is positive that India will get back all of the ₹120 lakh crore black money stashed in foreign banks within a year.
"We are optimistic that the black money stashed in foreign banks would return to the country in about one year time, much before expected," PTI reported Swamy as telling reporters.
Swamy said that the Centre may seem to be taking time on this since it has to track down one million bank accounts of Indians spread across 70-odd countries. However, the entire amount is likely to return to the country before the expected time.
During his interaction with the reporters, Swamy also referred to the National Herald acquisition case in which Congress president Sonia Gandhi and vice-president Rahul Gandhi were facing trials earlier this year.
"In 2007, the Supreme Court had ordered the setting up of a special investigation team for the purpose. But, the team did nothing till the NDA government came to power. There has been an attempt to grab properties worth Rs 5,000 crore simply by forming a private limited company in the name of Young Indian Ltd by Sonia Gandhi, Rahul Gandhi, Motilal Vora and others," he said.
"Sonia Gandhi and Rahul Gandhi own 76% of the shares on the private limited company," Swamy added.