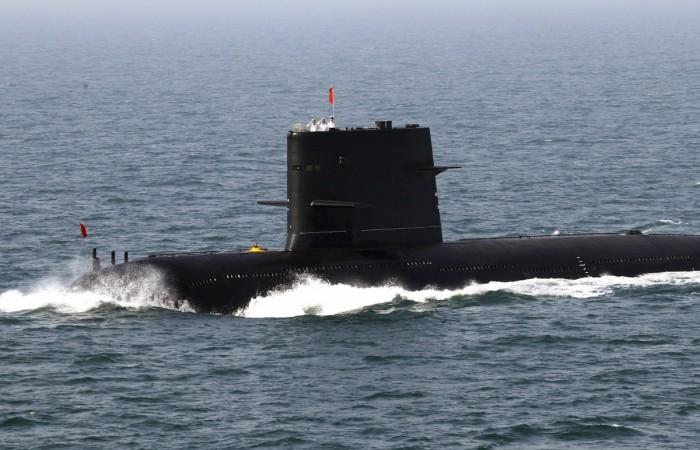 The tension along the Indo-China border has subdued but India is now facing a new potential threat as the Chinese navy has docked a submarine in the Indian Ocean Region in Colombo, Sri Lanka.
China's People's Liberation Army-Navy (PLA-N) has expanded its horizon from its own shores to India's "own strategic backyard" in the Indian Ocean Region (IOR) as China's submarine diesel-electric Type 039 "song-class" was seen at the Colombo International Container Terminal.
Though the Chinese government has reportedly said the marine was on "its way to the Gulf of Aden for escort and anti-piracy operations" and it was there just for a stopover, India - after the recent faceoff at Chumar in Ladakh - is suspicious of its neighbour's intentions, especially as more and more Chinese warships have been witnessed in the IOR recently.
"We continuously monitor them, see what are their deployments, and what challenges they can pose for us... IOR is our area of operations...Our warships, submarines and aircraft are always ready to face any challenge," The Times of India quoted Navy chief Admiral Robin Dhowan as saying.
However, China is stronger than India in terms of naval strength. China has 51 conventional and five nuclear submarines, with more on its way, while India has just 13 diesel-electric submarines, out of which only half are said to be operational, and only one being a nuclear submarine.
It remains to be seen how India will tackle threats from China in the near future, with a weak naval base to counter the strong Chinese navy lining across the IOR.