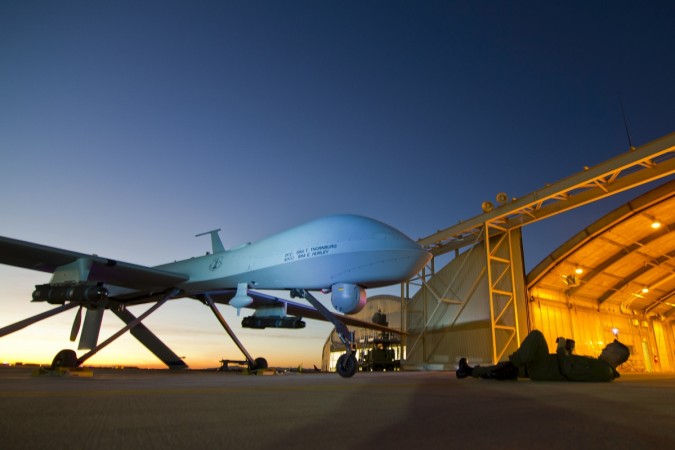 Talks are underway between India and the United States as New Delhi plans to buy 40 Predator surveillance drones, Reuters quoted officials as saying. This is seen as a measure to boost India's defence capabilities against China and Pakistan.
The Indian Navy is looking to buy Predator XP for surveillance in the Indian Ocean, where China has increased ship and submarine patrols in the recent months. The Indian Air Force on the other hand has expressed interest in buying 100 armed Predator C Avenger, according to another Reuters report.
The unmanned aircraft built by General Atomics will be used to boost security along the borders joining Pakistan and China. The move to purchase the Predator-series aircraft is likely to annoy the two neighbours of India.
"We are aware of Predator interest from the Indian Navy. However, it is a government-to-government discussion," Vivek Lall, the chief executive of U.S. and International Strategic Development at San General Atomics, told Reuters.
The U.S. government had, in 2015, cleared General Atomics' proposal to sell Predator XP to India. However, the time of delivery was not clear. For the purchase of Predator C Avenger aircraft, New Delhi needs clearances from the U.S. Congress and the Missile Technology Control Regime group of 34 nations.