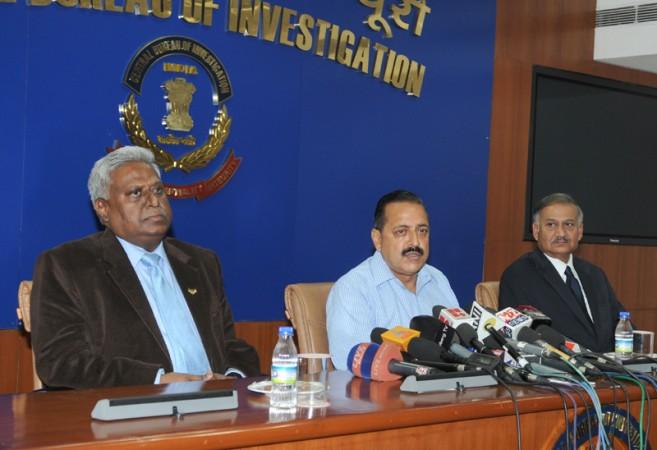 The Indian Space Research Organisation (ISRO) has earned ₹4,408.07 crore, through launching satellites of other countries during the last 22 years, the Union government stated on Thursday.
India is ambitious on eking of the world's $300 billion annual space business, through ISRO's commercial services. Jitendra Singh, Union Minister of State for Science and Technology & Earth Sciences, revealed this in Rajya Sabha.
The Union government is generating income through various foreign satellite launch missions by providing services, on commercial basis, through Antrix Corporation Limited, the commercial arm of ISRO, Singh added. The income mentioned is generated by Antrix since 1992.
The ISRO services include (i) marketing and direct reception of data from Indian Remote Sensing Satellites to national and international clientele (ii) leasing of satellite transponders on-board INSAT/GSAT.
The satellites of foreign countries are launched by ISRO, on commercial basis, under contract between the respective foreign customer and Antrix. Till date, ISRO has launched 40 satellites from 19 foreign countries.
The future course of action plan includes (i) expanding the data and direct reception services of Indian Remote Sensing Satellites to international clientele (ii) enhancing leasing of satellite transponders to Indian customers (iii) increasing launch services for foreign satellites onboard Indian launch vehicles (iv) enhancing marketing of satellites and sub-systems, the minister explained.
It can be recalled that in June, ISRO launched five foreign satellites by the Polar Satellite Launch Vehicle (PSLV) from its Sriharikota base. Prime Minister Narendra Modi, who witnessed the launch, proclaimed India as a champion in space science.
Modi called upon the country's scientists to develop a satellite, which could be shared with neighboring nations "as a gift from India".
ISRO's launch of foreign satellites reflects India's increasing presence in the international market as a low-cost alternative to putting satellites into the orbit.
The five foreign satellites ISRO launched in June are: Spot-7, a high-resolution earth-observation satellite of Airbus Defence & Space Co. of Europe, AISAT from German Aerospace Center, NLS7.1 and NLS7.2 from Canada's University of Toronto Institute for Aerospace Studies' Space Flight Laboratory and VELOX-1 from Nangyang Technological University, Singapore.
India has been using its space programmes to improve its weather forecasting and defence purposes also.