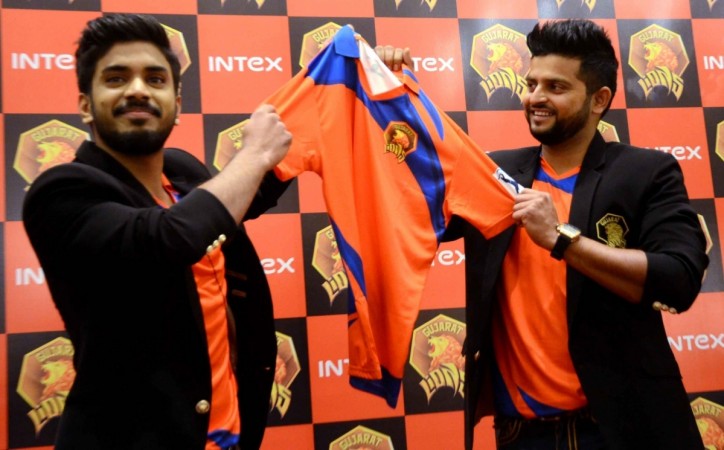 Swashbuckling India batsman Suresh Raina has revealed that batting at the No. 4 position for the national team is not much of a worry for him, even though he has played consistently in the No. 3 position for Chennai Super Kings (CSK) in the IPL over the years.
Raina, 29, who has been appointed as the captain of Gujrat Lions -- the IPL franchisee that will feature in the tournament for the next two years -- admitted to that since he feels that there are plenty of "big hitters" across all slots in the Indian team.
Speaking at the jersey launch of the new IPL side in the national capital Saturday, the left-handed batsman, who is a part of the 15-man India squad for the upcoming Asia Cup 2016 and the ICC World T20 2016, also praised the present shape of the India cricket team.
"I don't see it [batting at the No 4 for the Indian team] as a problem as we have big hitters across all slots," Raina was quoted by the Press Trust of India. "Yuvraj Singh, Hardik Pandya can play big shots. It is important to now maintain a consistent performance graph from here till the World T20.
"We have a good mix of youth and experience in our team. There are members of the 2007 World T20 team as well as the 2011 World Cup team. We are fortunate to have them."
Raina showed his true worth in his knock of 49 not out off 23 balls in the third T20I match against Australia in Sydney this year. His innings not only guided the Men in Blue to a win, but it also ensured a 3-0 series victory for the team Down Under.
The CSK veteran, considered India's best T20 player, will now use all his experience in his captaincy role for the Gujrat Lions. "Captaincy is just a designation for me. It is the performance that wins you matches. It is all about how one performs on a particular day," Raina said. "My job is simple. I have to deliver for the Gujarat Lions.
"Right now, the focus is on Asia Cup, then we have the World T20 and then comes the IPL. We will have a camp in Gujarat with domestic players before IPL. It is important to have a balanced team with good domestic players."
Check the video of the Gujrat Lions' jersey launch: