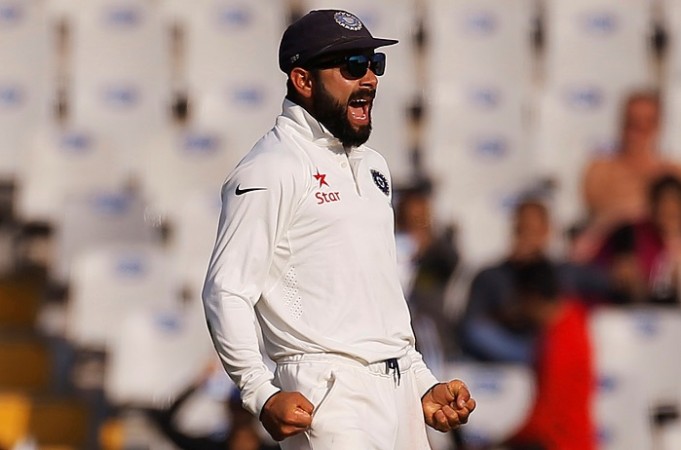 India had a fantastic 2016, with Virat Kohli's team going unbeaten in Test match cricket throughout the entire year. The hope will be for more of the same as India embark on another busy year of cricket, with important limited-overs tournaments and Test series springing up left, right and centre.
All the stats from the Test series against England
Kohli was the undoubted star of 2016, scoring runs by the bucketloads and showing he is India's all-format captain of the future. While India might have suffered heartbreak in the World T20, when they lost to the West Indies in the semifinals, the home team only managed to get to that knockout clash thanks to the heroics of Kohli, who played a magnificent innings against Australia in a must-win match.
The year 2016, however, will be remembered for Kohli turning into a Test match batting wonder to go with his peerless exploits in white ball cricket. The fact that India won series after series in Test cricket under Kohli's captaincy only helped in increasing the great man's star power.
While MS Dhoni remains the undisputed captain of the limited-overs teams, there is little doubt that India have the perfect replacement in Kohli when the former does decide to hang up his captaincy hat.
That might happen in 2017, although it is more likely that Dhoni will continue on till the 2019 World Cup. For 2017, though, Dhoni should be at the helm when India defend their ICC Champions Trophy title in England. Apart from that big ODI tournament, there are also a few key Test series, while the inevitable question over if India will play Pakistan in a bilateral series will no doubt spill over to 2017 as well.
Here is a look at India's cricket schedule for 2017:
January 15-22: India vs England ODI series at home – three matches.
January 26-February 1: India vs England T20 series at home – three matches.
February 4: IPL 2017 Player Auction in Bengaluru.
February 8-12: India vs Bangladesh one-off Test match in Hyderabad.
February 23-March 25: India vs Australia Test series at home: Four Test matches.
April-May: IPL 2017 season.
June1-19: ICC Champions Trophy in the UK (India are the defending champions).
July: West Indies vs India in the Caribbean limited-overs series: 5 ODIs and 1 T20.
July-August: Sri Lanka vs India in SL: 3 Test matches, 5 ODIs and 1T20.
October: India vs Australia at home: 5 ODIs and 1 T20.
November-December: India vs Pakistan in India: 3 Tests, 5 ODIs and 2 T20s (According to the FTP, but unlikely to happen due to the current political situation and also the fact that a "home" series for Pakistan is still pending. So the BCCI will, most likely, schedule a different opponent for this time, unless the situation changes drastically by then).
Note: This is only a tentative schedule, according to the FTP, and it is subject to change, while there could be extra matches or series added as well.