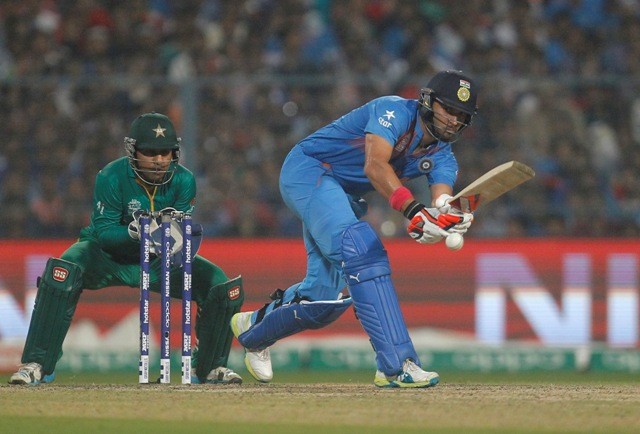 Sourav Ganguly and MS Dhoni are two of the best captains India have ever produced, and they helped the nation become a strong force in world cricket during their reign. So the debate about the best Indian captain never ceases to end. Cricketers have shown their preference in the past, and Yuvraj Singh, who played under both Ganguly and Dhoni, considers the 'Prince of Calcutta' to be the best captain.
The Punjab batsman made his debut against Australia in the Champions Trophy, and made a huge impact, scoring an amazing 80-ball 84. Everyone witnessed the special talent that Yuvraj possessed during his debut, taking the attack to the Australian bowlers. During the time, Ganguly was the captain of the India team.
Ganguly played an important role in shaping Yuvraj's career, and the then captain backed him even when things were not going according to the plan. With Yuvraj confident of having his captain's support, he enjoyed good success with the bat.
Besides Yuvraj, Virender Sehwag, Zaheer Khan and Harbhajan Singh also benefited from Ganguly, who backed them as well. No wonder then that Yuvraj considers Ganguly as the best captain.
"I started my career under Sourav and I think he is the one who put this team together and supported players like myself, Ashish (Nehra), (Virender) Sehwag, Zaheer Khan and Harbhajan (Singh). So probably he would be the best captain," Yuvraj said to Indian FM channel, Radio Mirchi, Khaleej Times reported.
Many people also credit Ganguly for prompting India to play fearless cricket home and away. He was a no-nonsense captain, and took on the opposition, which helped him receive major applause as well.
However, Ganguly could not achieve massive success in ICC world events. Under him, India won a number of Test and ODI series, but they could not win the World Cup, where they faltered in 2003 final against Australia. They finished joint-winners of the 2002 Champions Trophy.
Though Ganguly shaped his career, it was under Dhoni that Yuvraj won a number of ICC titles, including World T20 in 2007 and World Cup in 2015. However despite all these achievements under Dhoni, Ganguly, who helped Yuvraj earn the India cap, will always be a special person in his life.