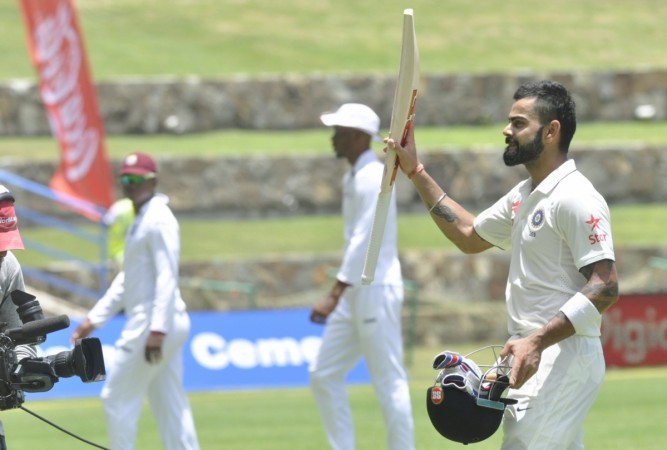 Test captain Virat Kohli has been a wonderful servant of Indian cricket for the last couple of years, scoring runs all around the world with great consistency. His coach, Rajkumar Sharma, has played an important role in helping Kohli mould into a world-class batsman, but he still has a huge aim of producing such brilliant players.
There may have been instances when students of the game, after attaining certain heights in the sport, may change somewhat, but Rajkumar is proud to see that Kohli still remains the same.
"It's a huge honour which increases your responsibility to produce not one but many more Virats. I still remember the day when a 10-year-old Virat came to my coaching camp. Today as an Indian captain when he comes for a net session, I don't find any difference. He is still the same old little Virat for me. Nothing has changed for him," PTI quoted Rajkumar as saying.
Earlier, youngsters would look up to Sachin Tendulkar, but the kids of today are inspired by Kohli, who has become a new idol for the young generation. Kohli, 27, has some wonderful years ahead of him, and has matured as a cricketer.
Rajkumar, who is set to receive the prestigious Dronacharya award, might have played an important role in improving his cricket skills at a young age, but the coach takes no credit in the way the player has matured as a cricketer over the years.
"Maturity comes with age. There are a lot of things that a coach can't do. There is a process of self-realization and the person knows what is right for him. Virat went through that process on his own and let me tell you I had no role in that process. The transformation from a teenager to responsible young man has happened because he knew what he needed to do," said Rajkumar.
"Even today when he is considered among the best batsmen in world cricket, he will intently listen when I speak to him about his feet movement or backlift. When you find that he is still ready to listen then you know that the head and the heart is in right place."