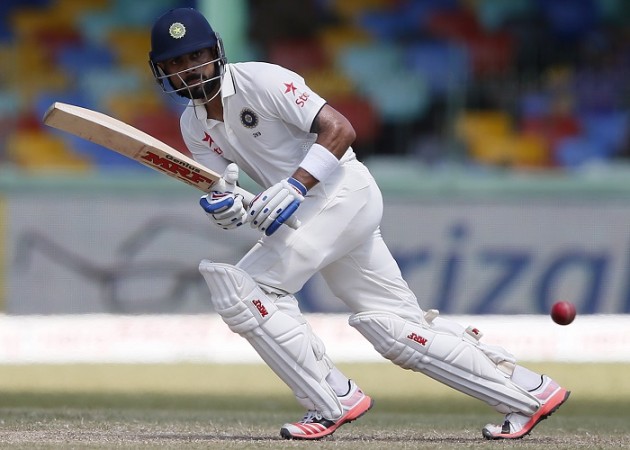 Virat Kohli has been scoring runs all around the world, and have become a prize scalp for opponents at present. The run-machine from India was praised by one of the former Australia pacer, Brett Lee, who believes he is the world's best batsman at present.
The Test skipper for India has all shots in the book, and plays all around the wicket, which makes him a complete batsman. In this age of T20, where many cricketers plays some unorthodox shots, Kohli plays the shortest format of the game with normal strokes.
Besides his batting skills, his positive and aggressive attitude towards the game is brilliant. Lee loves Kohli's "on your face approach", and feels he has corrected some minor flaws in his batting to help him become a dangerous batsman.
"No doubt he's probably the world's best batsman. I love the way he plays. I love his aggression. It's on your face, but never over the top. He has good control and is passionate about the game. His technique is incredible. Two or three years ago, one could get him out bowling a stump line, but he has corrected that. He's in incredible form," the New Indian Express quoted Lee as saying.
The Delhi batsman has been scoring consistently in all formats of the game, including his recent double hundred against West Indies in the Test series. Kohli scored 273 runs in the World T20 earlier in the year at an average of 136.50. He is India's best batsman and has a great future ahead.
The former pacer not only praised Kohli but also talked highly of bowler Jasprit Bumrah, who seems to have perfected the art of bowling yorkers. Bumrah might not have played Test cricket for India so far, but his performances in T20 has been brilliant. He has taken 28 wickets in 21 T20s and 11 wickets in 4 ODIs.
Lee believes that the pacer can increase his pace if he "fixes his front arm" while bowling.
"I like Jasprit Bumrah. His action is different. I think that doesn't make him look faster. I've worked with him and am impressed the way he bowls. He has good pace, I love his aggression. He can bowl faster if he fixes his front arm. I have seen good swing bowlers like Zaheer Khan or Ishant Sharma. So we need to find the next Indian fast bowler. Hopefully, we'll get one soon," said Lee.
"Bumrah's action works for him. You won't get many bowlers with this action, similar to that of Jeff Thomson. They have unique techniques that work for them."