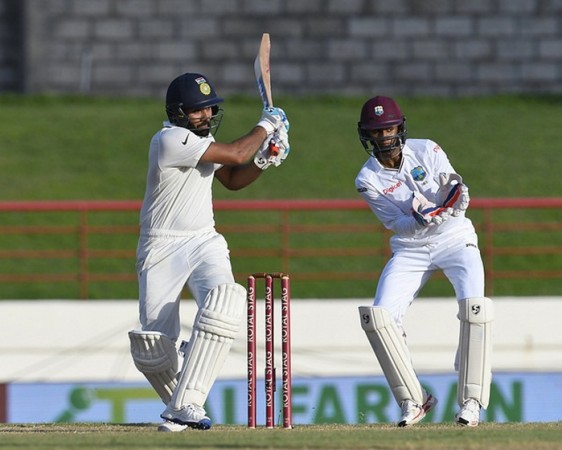 Rohit Sharma has been a fine servant for Team India in coloured clothing, but has struggled to maintain consistency in the Test format. The 29-year-old has only hit two centuries in 31 Test innings and averages 32.62, which is less for the special talent he possesses.
Critics have always attacked Sharma for his failure to achieve greater feat in Test cricket, but the Mumbai batsman is not worried by such scrutiny.
"See, scrutiny is never going to stop as long as you're playing this game and I won't let these things affect me. I have been in the situation before too. It does not bother me. What I should be concentrating on is the current situation. I have to live in the present. What is going to happen, I don't know," BCCI's official website quoted Rohit as saying.
Sharma is a naturally aggressive batsman and loves taking on the bowlers to play aerial shots to good effect. One feels that he should change his approach in the longer version of the game, but Sharma is in no mood to change his batting style.
"My natural game is to attack and put the pressure back on the bowlers whether I am facing the first ball or the last. I know situations are going to be different, but one thing is for sure that I am not going to change my natural game. I am what I am. I understand Test cricket cannot be played like One-Day cricket, but there are examples around the world of cricketers playing in a similar way," Sharma added.
Sharma is right in his part as players like Australia's David Warner have found success without changing their natural game.
Sharma is currently part of the team playing Test series in West Indies. He did not feature in the first and second Test. Sharma was given a chance in the third Test, but only managed to score 9 and 41 in the two innings. The batsman is expected to be given another chance in the fourth Test match to justify his selection once again.