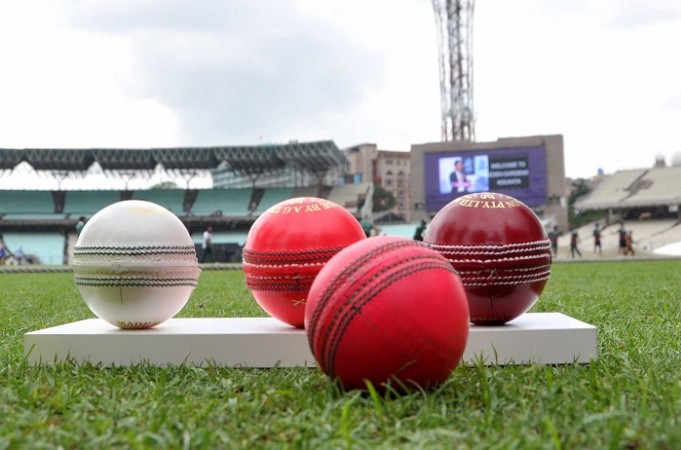 The pink ball made its historic debut in Indian domestic cricket during the ongoing Duleep Trophy, and some players have voiced their concerns. Earlier, batsman Cheteshwar Pujara spoke about the difficulty in spotting the pink ball's seam, and now bowler Pankaj Singh has stated the difficulty in swinging the ball during the day time.
The Board of Control for Cricket in India (BCCI) decided to use the pink ball for Duleep Trophy as an experiment to see if it can be used for international matches in the country. Hence, the inputs of the players will help the BCCI understand the pros and cons of the pink ball.
Pankaj, who will feature in the final of the Duleep Trophy, on Saturday, has only used the pink ball once, earlier in the month. The pacer, who featured for India Blue playing against India Green, found it difficult to swing the ball in the afternoon, but does not consider it right to judge the pink ball, playing in a flat deck.
"It is tough to swing the ball in the afternoon. There are a lot of factors and we will only figure it out as we play more. In this format, you would normally expect the ball to reverse later in the evening, however, if there is dew then it can't reverse, once its wet, the ball doesn't reverse," BCCI's official website quoted Pankaj as saying.
"I have played only one match with it so can't say much yet. On a wicket like the one we had for this match if you try to assess bowling with this ball that won't be fair. We don't have an idea about reverse swing with this ball. Hence, it is just a new ball that you are bowling with."
The final, which is set to be played between India Blue and India Red, will also feature some players who returned from the West Indies tour. Rohit Sharma, Ravindra Jadeja (blue) Shikhar Dhawan, Amit Mishra and Stuart Binny (red) will make the contest even more spicy, and will also get their first dose of the pink ball in domestic cricket.
"The addition of these players is going to be a huge motivation and it also creates healthy competition within the teams. Players' performances in such matches and while playing in such competitive teams is rated higher. Playing with senior players is always an experience for others," Pankaj said.