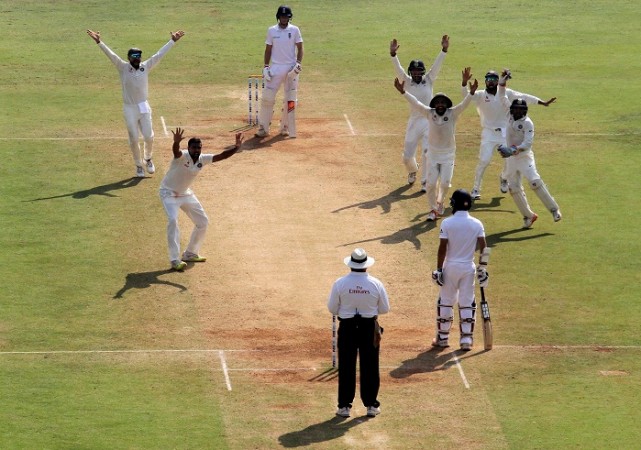 Virat Kohli has led Team India brilliantly in the longer format of the game, as they enjoy an 18-match unbeaten streak. They have defeated some big team including Sri Lanka, South Africa, West Indies, New Zealand and England, which explains their stunning record of late with players contributing with both bat and ball.
Also read: Kohli, Root or Smith? Who is the world's best batsman
India's top order batsman Cheteshwar Pujara believes Kohli is a great inspiration for the team, especially the way he leads the team on the field. Kohli, after taking over the leadership from MS Dhoni, has built a confident and aggressive unit, which has made winning a habit.
"Virat is a great inspiration for players not just for his batting but in fitness and fielding too. It is good to have a leader who leads from the front. Everyone gets opportunity and responsibility and everyone has a lot to offer and has to lead from the front," DNA India quoted Pujara as saying.
If we look at the current India team, there is a sense of unity and camaraderie amongst the players, which seems to be one of the mantras of success.
Players in the team have huge faith in one another to defeat any team in world cricket. Most of the Test players have known one another from their junior days, which is always an added advantage and they can click instantly.
"It is like one big family not just the individuals. Most of us have played together since our junior cricket days, played against each other in domestic cricket. Not just that we have been playing together for the past one and half years or two years. There is a lot of understanding and good communication between every individual and we have gelled very well together," Pujara said.
After such stupendous performances against New Zealand and England, India will be keen to strike it big in 2017. Their biggest test is going to come in February when the Aussies, who have always been a strong team, will tour India for a four-match Test series.