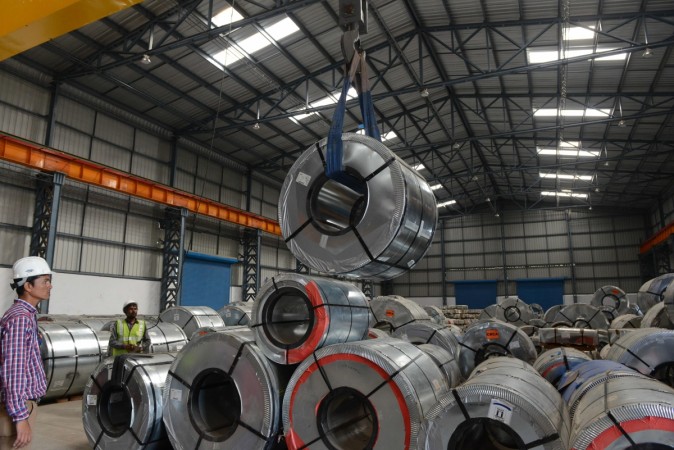 India's steel sector is rocking, notwithstanding news of some companies facing problems of piling debt and the RBI initiating measures against some chronic defaulters.
The country is closing the gap with Japan in production, given the data for the first four months of the calendar year 2017. While Japan's production was 35 million tonnes, India produced 33.2 million tonnes, according to statistics published by World Steel Association (WSA).
"The gap is set to shrink further as India's production has been growing at a faster pace (7.1 percent in Jan-Apr 2017) compared to Japan (1.9 percent YoY)," brokerage Nirmal Bang Institutional Equities said in a note on Thursday.
India's major steel-making companies include Tata Steel, JSW Steel, public sector SAIL and Jindal Steel and Power and Bhushan Steel.
Also Read: Bhushan Steel crashes 10% after RBI identifies 12 defaulters for bankruptcy proceedings
Steel consumption rises, imports fall
For the first two months of the current fiscal, India's finished steel consumption rose 4.2 percent YoY to 13.2 million tonnes, according to Joint Plant Committee (JPC), a steel ministry panel that collects data on the Indian iron and steel industry.
Imports dropped 11.4 percent YoY to 1.1 million tonne in May, though it turned positive for the first time since March 2016, while exports rose to 1.4 million tonne, brokerage JM Financial said in a note on Thursday, citing JPC data.