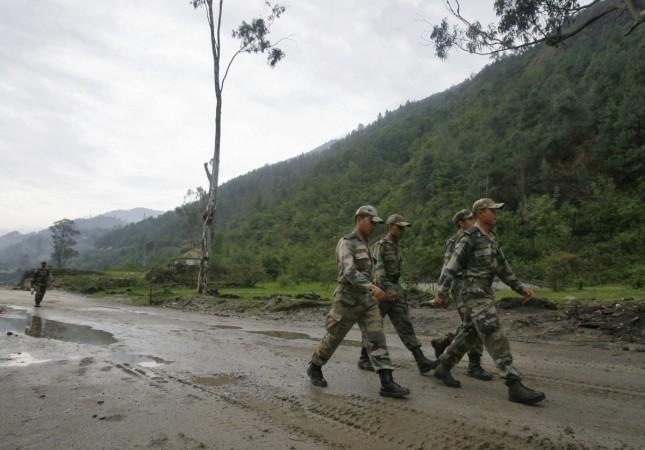 India and China conducted a day-long joint military exercise in eastern Ladakh in Jammu and Kashmir on Wednesday amid differences between the two countries over the Nuclear Suppliers Group membership and the designation of Masood Azhar as a terrorist by the United Nations.
The exercise was on Humanitarian Aid and Disaster Relief (HADR), in which a false situation of an earthquake hitting an Indian village at the border was created. The Indian and Chinese military teams then conducted rescue operations and evacuations providing medical relief.
A joint exercise between Indian soldiers and Chinese troops of Moldo Garrison was also held on February 6 this year in the area of Border Personnel Meeting Hut at Chushul Garrison of Eastern Ladakh, Press trust of India reported. The exercise was held on the Chinese side that time. However, this time, the exercise was conducted on the Indian side of the Line of Actual Control (LAC).
The exercise was successful in refining the drills to provide succour to citizens at the border during a natural disaster. It has also increased levels of trust and cooperation between the two forces, the statement issued by the Army read.
It added that the joint military exercise compliments the 'Hand in Hand' series of the India-China joint exercises and also efforts of both the countries to enhance cooperation and maintain peace and tranquillity along the border.