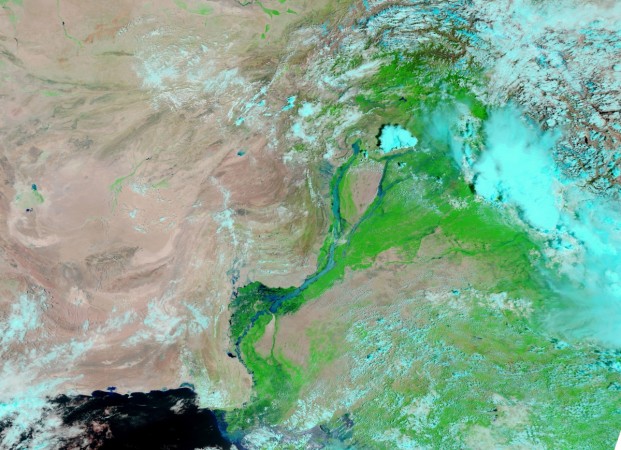 Pakistan on Friday said that India cannot pull out of the Indus Waters Treaty unilaterally as the water-distribution treaty, brokered by the World Bank, makes no provision for such an eventuality.
"The Indus Waters Treaty (IWT) is not time barred and was never intended to be time or event specific. It is binding on both India and Pakistan and has no exit provision," Pakistan's Foreign Affairs Ministry spokesperson Mohammed Nafees Zakaria was quoted as saying by PTI.
Zakaria brought it to the notice that sub-provisions (3) and (4) of the Article XII of the IWT makes it clear that there can be no alteration or unilateral revocation to the treaty.
On September 26, Prime Minister Narendra Modi had chaired a meeting to review the treaty with Pakistan. The meeting was attended by senior functionaries of the PMO along with Foreign Secretary S Jaishankar. PM Modi had said that "blood and water cannot flow simultaneously."
In the wake of the current hostile situation between India and Pakistan, the Modi government might look to leverage river waters as a tool to get Pakistan take action on terrorist camps on its side of the border.
This is not the first time that Pakistan has cried foul against India. It has gone to the International Court of Justice twice over India building hydropower plants on the banks of one of the rivers, which would provide Jammu and Kashmir with electricity.
Pakistan has also said that it was closely monitoring the situation and would respond accordingly.
However, the Pakistani side has declined to comment on reports that China has blocked a tributary of Brahmaputra River in Tibet. The Pakistan government has said that they are not aware of it and it was for the Chinese government to answer.
Earlier, Sartaj Aziz, Adviser to Pakistan Prime Minister on Foreign Affairs, had said that any unilateral action by India on the IWT would be considered as an "act of war."
The treaty was signed in Karachi on September 19, 1960, by then Indian Prime Minister Jawaharlal Nehru and Pakistan President Ayub Khan. According to this agreement, control over the three "eastern" rivers — Beas, Ravi and Sutlej — was given to India, while control over the three "western" rivers — Indus, Chenab and Jhelum — to Pakistan.