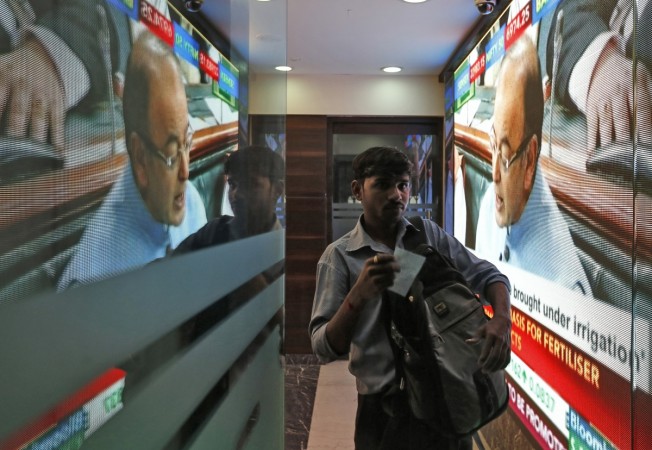 In an online interaction with media-persons on a post-budget discussion on March 3, Amitabh Kant, the new chief executive officer of India's policy think-tank NITI Aayog (National Institute for Transformation Commission), said: "There is no reason for India to grow any lesser than nine percent for the next three decades, if only we have a dozen states growing at 10-12 percent."
Delineating the role of the NITI Aayog to create such growth champions out of states, he said the Budget 2016's focus on agriculture, irrigation and rural infrastructure meant much of the action in the years to come will be in the states.
Stressing on manufacturing — the No. 2 focus area of the budget — the chief architect of the Make in India initiative, Kant, said that India is today the most open economy in the world. "Except for the multi-brand retail, every other sector is open, and the recent budget announcement to allow 100 percent FDI in food processing offsets the former."
"So retail giants can now perform the value-added manufacturing in India and sell it both domestically and outside," he added.
Kant also pointed out that India was the only country where foreign direct investment (FDI) grew by 48 percent in 2015 as compared to the inflows witnessed in 2014, while globally the FDI witnessed a fall by 16 percent over the same period.
At the same time, he noted that the recent surge in manufacturing sector's growth rate from 1.7 percent (when the government launched its Make in India initiative in September 2014) to 12.6 percent today, could not have been possible without the participation of Indian companies. "To say Indian companies are not investing is not a correct statement," he emphasised.
In his 30 minute long interaction, Kant also identified certain pain-points in India's lackadaisical private investment. "Capacities exist but demand is slow for the private enterprises to chip in," he said, and acknowledged a small liquidity constraint at present caused by some stressed Indian companies and bank. He was optimistic that the budget proposals could iron them out in the next three quarters.
At the intersection of all the government's actions and policies is where the NITI Aayog is anchored to be, he said: "We have twofold responsibility flowing from this budget. One, to raise resources through the disinvestment process to fund the range of infrastructure initiatives announced. And second, to execute the grand scheme of Ek Bharat Shreshta Bharat — an ambitious effort to bring all the myriad of government departments to converge, integrate and drive India's soft power."
Such an effort is expected to smoothen implementation challenges across platforms, programmes and schemes of the government.