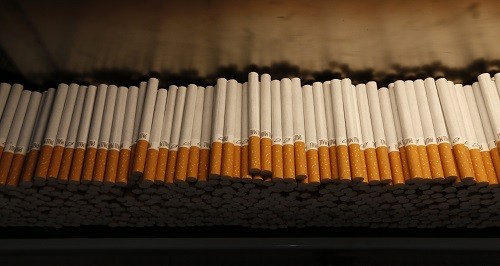 India has taken one more step towards tightening the existing rules on sale and use of tobacco products in the country.
The Union Health Minister J P Nadda on Tuesday announced that the health ministry was planning to implement recommendations of an expert panel to ban sale of loose cigarettes and increase the legal age for tobacco purchase from 18 to 25. Similarly, the tobacco panel constituted to review the Cigarettes and Other Tobacco Products Act (COTPA) 2003 has also recommended levying higher fines for violating the COTPA rules.
One of the recommendations of the panel is to increase the fine for smoking in public from ₹200 to 20,000.
"The expert panel constituted by Ministry of Health & Family Welfare has inter alia, recommended prohibition on sale of loose or single stick of cigarette, increasing the minimum legal age for sale of tobacco products, increasing the fine or penalty amounts for violation of certain provisions of the Cigarettes and Other Tobacco Products (Prohibition of Advertisement and Regulation of Trade and Commerce, Production, Supply and Distribution) Act, 2003 (COTPA), as well as making such offences cognizable," a statement released by the Ministry of Health and Family Welfare, read.
"The Ministry has accepted the recommendations of the Committee and a draft Note for Cabinet has been circulated for Inter - Ministerial consultation."
The health ministry's decision to accept recommendations of the expert panel has already started reflecting on the cigarette manufacturing companies in the country. Companies like ITC and Godfrey Phillips India witnessed a five and nine percent decline (respectively) in their share prices soon after Nadda announced the decision in Parliament, according to The Times of India.
It is estimated that in India, tobacco claims 2,500 lives per day, and the total death toll from tobacco use is about 800,000-900,000 every year. Nearly 275 million Indians use tobacco and the product is expected to claim 1.5 million lives annually by 2020.
Data shows that India spent ₹1.4 lakh crore for managing tobacco-related diseases in 2011.
In an effort to reduce the financial burden caused by tobacco and to save more lives, the health ministry had earlier ordered cigarette companies in the country to allot about 85% of the total space on both sides of their product for statutory warning and had also revealed its plans to strongly recommend increased taxes on tobacco products.