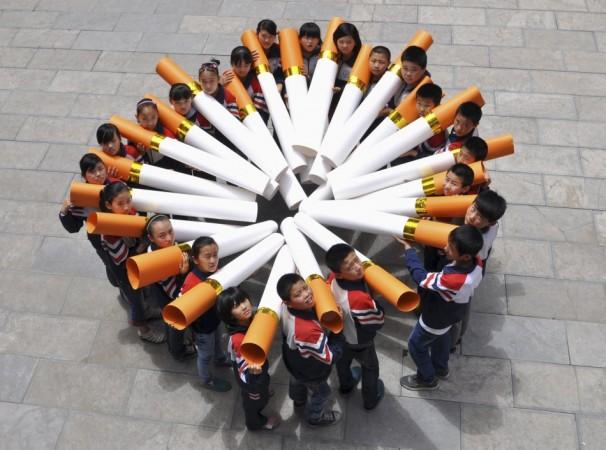 Cigarette packets manufactured in the country will have to carry more health warnings from next year, the union health minister Harsh Vardhan announced on Wednesday.
The new regulation, that will come into effect on 1 April 2015, has made it mandatory for cigarette companies in the country to allot about 85% of the total space on both sides of their product for statutory warning. It includes a pictorial depiction of throat cancer and messages warning against smoking either in English, Hindi or in any other Indian language, according to the press release.
"I have specified that 60% of the space must be devoted to a picture and 255 to the legend," he said, while attending a function held by the World Health Organisation (WHO) to observe Global Handwashing Day.
At present, only 40% of the total space - either 20% on each side or 40% on one side - is used for this purpose.
The new regulation comes at a time when nearly 275 million people in India are addicted to tobacco. The unhealthy habit is expected to claim 1.5 million lives annually by 2020.
A July report showed that every six hours at least one person died from oral cancer.
"I am a practising ENT surgeon and I have personally seen people dying because of cancer caused by smoking and consumption of tobacco. We have made a number of suggestions to the Cabinet on curbing tobacco consumption and this decision is just one step in that direction," the minister said, according to The Economic Times.
In 2011, India spent 1.4 lakh crore for managing tobacco-related diseases. The minister expected that the new rule will help save more lives and reduce the financial burden caused by tobacco.
"The war against tobacco consumption is very important for everybody to win. Not only are families being destroyed by the rising burden of oral, throat and lung cancer, but a disproportionate share of the country's health expenditure is going towards tobacco's effects," he added, in a news release.
Efforts to reduce the use of tobacco products in the country have been on for some time. Prohibition of smoking in public is one among them. The Ministry of Health and Family Welfare also had earlier announced its plans to strongly recommend increased taxes on tobacco products.
A tobacco panel that reviewed the Cigarettes and Other Tobacco Products Act (COTPA) 2003 this week, has recommended to increase the age limit of buying and using tobacco products from 18 to 25, making sale of loose cigarettes illegal, and levying higher fines for smoking in public.