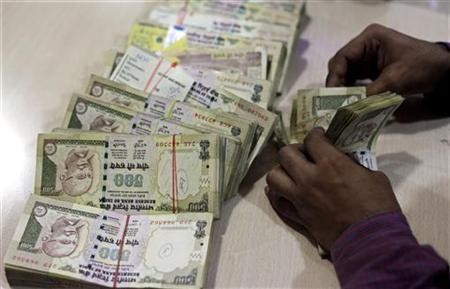 Prompted by the growing fiscal deficit, the Indian government on Thursday announced several austerity measures in an attempt to curtail unproductive expenditures for the current fiscal.
According to official data, fiscal deficit for the year 2011-12 stood at 5.7 percent of the GDP, for which the government wants to scale it down to 5.1 percent in 2012-13 by making a cut of 2 percent of the GDP in the subsidy bill. The center has estimated its non plan expenditure at Rs 97,000 crore for this fiscal.
Amongst the measures soon to be adopted are restrictions on foreign travel, purchase of new vehicles and a ban on conducting meetings in five-star hotels and setting up of new posts. The measures, however, will not be imposed on interest payments, repayment of debt, defense capital expenditure, salaries, pensions and grants to states, the Business Standard said.
Finance minister Pranab Mukherjee had earlier given a heads-up on the measures to help address the nation's ballooning fiscal problems. "I am going to issue some sort of austerity measures... whether people like it or not... to convey a signal that we are responding to the situation...we are not pressing the panic button," Mukherjee said earlier this month in the Rajya Sabha.
The slump in GDP, coupled with the austerity panic, has spurred the Confederation of Indian Industry (CII) to push for immediate actions from the government. "A comprehensive economic revival package has to be announced at the earliest," Chandrajit Banerjee, director-general of the Confederation of Indian Industry, told Business Standard.
Meanwhile, several analysts said that the austerity plan is only a small step to help revive the economy and that the government should seek more "credible actions". "I do not think such austerity step(s) will go well with investor sentiment, for whom it is intended," economist Nitesh Ranjan from the Union Bank of India told Reuters.
Senior economist Gaurav Kapur from the Royal Bank of Scotland also shared the same sentiment, and said that measures will help with mostly discretionary spending, and in turn would have the least impact on the expenditures.
The government attempted similar restrictions last year that scarcely curb the overall spending. Some of the restrictions included a ban on foreign travel and setting up of new posts.